One of Europe's Most Austere Countries May Be Ready for U-Turn
(Bloomberg) -- The Czech Republic, which has long undershot deficit targets to preserve what is one of the lowest debt levels in the European Union, is gearing up to boost spending on public wages and investment.
The government, in power since 2018, has taken advantage of better-than-expected tax income to raise pensions and salaries for public workers and fund investment projects. With the export-dependent economy facing weaker growth, higher spending may be in the offing if the expansion slows below the annual 2% the government expects this year.
"I'd be willing to tap into debt and increase the deficit in that case," Finance Minister Alena Schillerova said in an interview this week.
That's an about face a nation where finance ministers have slashed debt thanks to range of factors including strong economic growth and tax collection. Last year, with Schillerova managing the books, the country posted a fiscal shortfall of 28.5 billion koruna ($1.2 billion), below the 40 billion koruna target.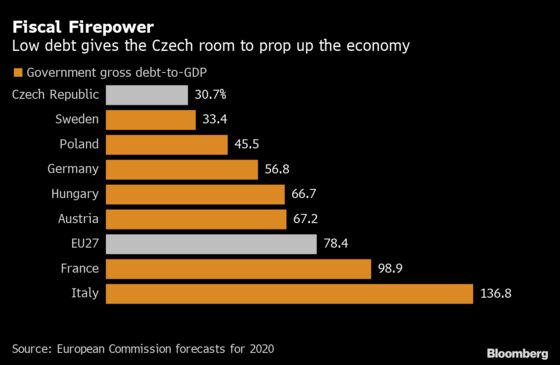 In a region where populist leaders in Poland and Hungary have lavished generous social spending on less well-off voters, Prime Minister Andrej Babis has accelerated the growth in pensions and public-sector salaries. The increases have fueled inflation, which prompted the central bank to enact the world's first interest-rate hike this month. Further government stimulus may stoke price growth further.
Babis raised social benefits including child support, and since 2017 elections, pensions have increased more than 20% and the country's average wage has grown more than 7% per year on average, driven by public-sector pay hikes.
He's now the most popular Czech politician, with his ANO party leading all others with backing of 33%, according to a Public Opinion Research Center poll published this month.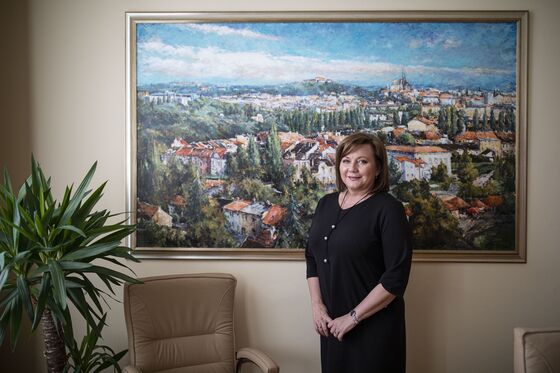 Still, he was an austerity-minded finance minister in the previous government, and years of penny-pinching by previous administrations have left gaps in the country's infrastructure and public services.
While the Czech Republic is the richest EU member in the bloc's eastern wing, it still lacks a highway to southern neighbor Austria, buses are often faster than trains and the 800-kilometer (500 mile) rail trip from Berlin to Vienna via Prague takes about an hour more than a route that's a quarter longer but avoids the country altogether.
Schillerova said fixing those shortfalls was a priority, and she criticized some of her predecessors for austerity that helped tip the country into a double-dip recession last decade.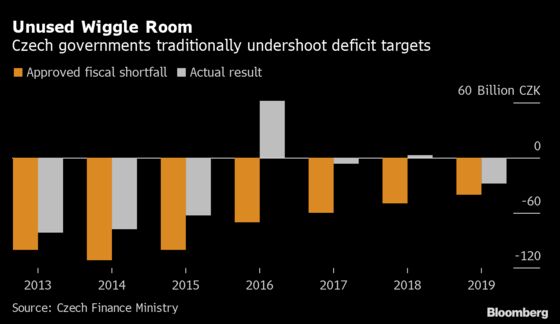 "We won't repeat such mistakes, so at times when the economy slows down, we want to invest even more," said Schillerova, 55, without giving a specific figure. "I want the investment levels next year to be even higher than in 2020, which are the highest ever."
The spending should include transport infrastructure, railways, highways, hospitals and schooling facilities as well as investing into a research and development, Schillerova said. She also pledged that the government will keep its promise to raise pensions and teachers' wages in 2021.
The government allocated 87.2 billion koruna in 2020 budget for investments. Last year, it spent 70.8 billion koruna from the planned 79.7 billion, almost twice the amount spent in 2015.
Schillerova said it's too early to assess the size of next year's budget deficit. Her ministry is slated to publish 2021 revenue forecasts next month.
"I expect the predicted revenues to be at the similar levels to 2020," she said.