Old Animosity Haunts Europe Grasping for Response to Pandemic
(Bloomberg) -- Europe's finance chiefs agree the economic fallout from locking down a continent to tackle the coronavirus will eclipse all previous crises. Yet there's an all-too-familiar pattern to their talks as divisions of old impede their ability to unite behind a response.
A deal on joint action is still possible when they resume on Thursday after 16 hours of haggling failed to yield one. Some officials said it's closer than others have portrayed it to be. But it will require a compromise that's been elusive as the Dutch lead the resistance against Italy burdening northern Europe's taxpayers with helping out the poorer south.
With the rate of infection resuming its upward trajectory in Italy and Spain on Wednesday and the death toll rising, the European Union is still trying to agree on its package to mitigate the economic blow.
On the table are recovery funds, credit lines and, albeit less likely, joint "coronabond" sales. Key for beneficiaries like Italy is to secure vital economic aid while the Netherlands and its allies want strings attached. The euro headed for its seventh drop in eight days against the dollar on Wednesday as the wrangling continued.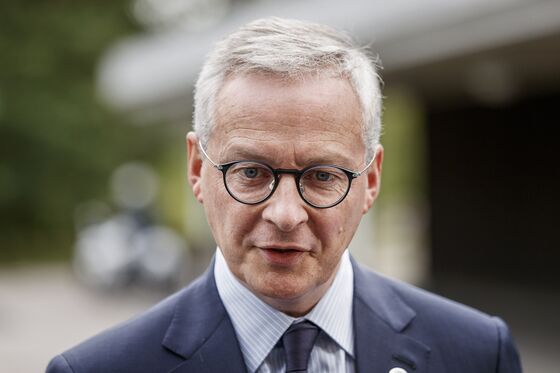 French Finance Minister Bruno Le Maire and his German counterpart, Olaf Scholz, said they would work with one another and called on all European nations to rise to the "exceptional challenge" and reach an ambitious accord.
Le Maire repeated his frustration that countries were arguing about details when people are dying. "We should be ashamed," he said during the meeting. Later on Wednesday, he told French television he was sure there would be an agreement on "a massive European solidarity plan." "We negotiated through the night, we failed," he said. "Well, we are starting again and I'm certain the next attempt will be the one."
Italian Prime Minister Giuseppe Conte told Germany's Bild newspaper that countries will have to write off Europe and "everyone will do their own thing" if there is no agreement.
Brinkmanship and 11th-hour deals define Europe's approach to fighting crises, yet none have been as indiscriminate and immeasurable as the pandemic that officials now warn will eclipse the financial meltdown of a decade ago.
Indeed, the Dutch look isolated. French President Emmanuel Macron has framed coronavirus as an existential moment for the European project. Germany is wary of footing the bill for another emergency, though officials said Chancellor Angela Merkel also sees it as the greatest ever challenge to the EU.
Spain's Economy Minister Nadia Calvino praised Germany's role in the discussions. "I think Germany is clear that, for one, we face an exceptional situation that requires an exceptional response," she said late Wednesday evening in a televised press conference in Madrid. "And that the response has to be different than what we were able to do in the financial crisis."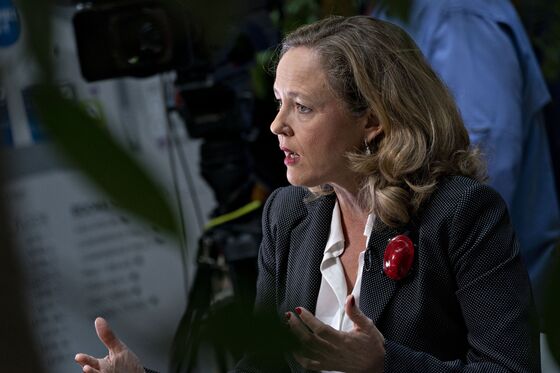 Yet, so far, the united front on show in Brexit talks after the U.K. decided to leave the bloc has withered into an every-nation-for-itself approach.
Leaders last month tasked their finance ministers with drawing up a list of joint actions to complement the money that's already been deployed by governments and central banks. After 16 hours of video-conference talks that started on Tuesday and lasted well into Wednesday morning, the impasse between Italy and the Netherlands left a deal impossible.
As ever, there's a delicate balance to strike. Doing too little risks a backlash from the hardest-hit countries, Italy and Spain, who already feel left behind by a European leadership that admitted it was too slow in showing solidarity. Then there's the specter of pushing to far with closer integration and fueling the anti-EU populist parties that have gained ground across the continent.
In Italy, nationalist opposition leader Matteo Salvini has already said the country should rethink its EU membership after the crisis abates. Prime Minister Conte, meanwhile, is balking at using the euro region's bailout fund, the European Stability Mechanism, which gave out loans to countries like Greece subject to painful austerity.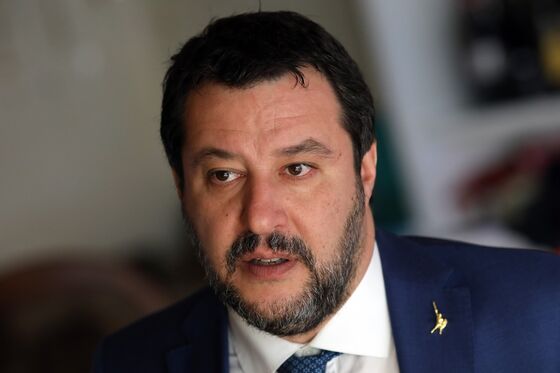 Italy's debt ratio is close to 140% of its economic output, the highest in the euro area after Greece and the EU warned in February the country was living on the edge.
The Netherlands and Austria are among those suspicious of committing to loans they fear would enable fiscal profligacy by poorer countries over the next decade.
During the ministers' marathon video conference, the focus was on three main proposals: deploying the ESM, offering credit lines worth up to 2% of combined gross domestic product and the creation of a pan-European Guarantee Fund that could mobilize more than 200 billion euros ($217 billion) in liquidity for companies. An employment reinsurance scheme worth 100 billion euros was also on the table.
Another key discussion point was a proposal by France to set up a temporary emergency fund that would primarily be financed by debt to "mutualize" the cost of the crisis.
The plan is controversial because it resembles an idea backed by several euro-area countries for so-called coronabonds, but France says the response would not suffice without a recovery fund.
There was convergence on several points, though two areas stood out as most problematic.
Firstly, the wording around the emergency fund's financing sources was tweaked to say these could include "innovative financial instruments." It was a vague enough reference that avoided talking about coronabonds directly, though didn't close the door to them either.
France and Germany could accept the reference. Le Maire has prioritized teaming up with Germany in the negotiations and said he took care to make sure Berlin and Paris were always on the same page. But Italy and Spain insisted on being more explicit. The Netherlands objected to being too vague and possibly leaving the door open to coronabonds, according to officials familiar with the discussion.
The most contentious point of the debate was over the conditions that should be attached to the ESM credit lines.
Dutch Finance Minister Wopke Hoekstra insisted that there should be some conditions attached in the medium term. This was unacceptable to countries like Italy, which would already face backlash at home for signing off on the use of the ESM bailout fund and would only really be able to sell such a compromise by securing victory on issuing pan-European debt.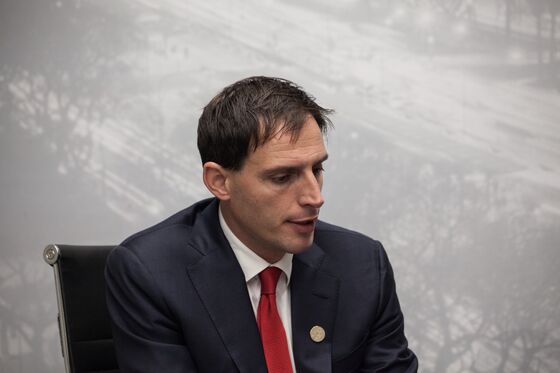 "For the long-term economic support we think it's sensible to combine the use of the ESM with certain economic conditions," Hoekstra said on Twitter.
The debate over coronabonds is bound to resurface when European leaders are called to discuss and endorse their finance ministers' proposals next week. And they'll be under pressure to act fast.
EU Economy Chief Paolo Gentiloni told finance ministers during their virtual meeting that he expects the bloc's output to contract by up to 10% this year, depending on the length of the lockdowns, according to two officials familiar with the matter.
"Our collective responsibility is to get an agreement in the next 24 hours," Le Maire said. "Failure is unthinkable."