Officer Killed in Riot Is Honored in Capitol That Mob Overran
(Bloomberg) -- Congressional leaders paid their respects Wednesday to Capitol Police Officer Brian Sicknick, praising his courage in giving his life to defend Congress from a violent mob in the Jan. 6 attack.
Democrats and Republicans offered somber words around a folded American flag and a small urn on a platform in the center of the Rotunda -- the hall that was overrun last month by rioters seeking to disrupt a joint session of Congress.
"We gather today united in grief, gratitude and solemn appreciation of the service and sacrifice of Officer Brian Sicknick," House Speaker Nancy Pelosi said. "Our promise to Brian's family is that we will never forget his sacrifice."
Sicknick was fatally injured during a physical altercation with supporters of Donald Trump that stormed the Capitol. The House impeached Trump on Jan. 13 on a single charge of inciting insurrection, and the Senate will begin the trial of the former president next week.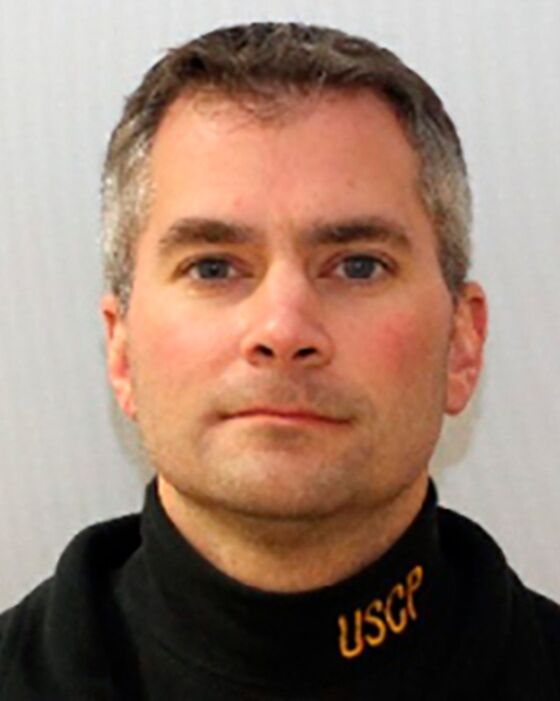 President Joe Biden and First Lady Jill Biden visited the Capitol late Tuesday to pay their respects to Sicknick. Vice President Kamala Harris and second gentleman Doug Emhoff also visited the Rotunda Wednesday morning.
Pelosi, Senate Majority Leader Chuck Schumer, Senate Minority Leader Mitch McConnell and House Minority Leader Kevin McCarthy all attended the tribute ceremony Wednesday morning. Capitol Police held private viewings Tuesday night, and many came for Wednesday's ceremony.
"That Brian and his family were made to pay such a high price for his devoted service in the Capitol was a senseless tragedy, one that we are still grappling with," Schumer said. "Let us be a comfort to all who continue to recover from injuries -- seen and unseen -- from the attack on January the 6th."
Schumer said the incident left scars on everyone, including fellow Capitol Police Officer Howard Liebengood and Metropolitan Police Department Officer Jeffrey Smith, who took their own lives following the attack.
Safety concerns continue on Capitol Hill in the aftermath of the attack. Several Democrats have called for an investigation into the law enforcement response, and some have demanded the removal of Republican lawmakers like Senators Josh Hawley and Ted Cruz who objected to part of the Electoral College results, allegations that were echoed by the Jan. 6 rioters.
Speaking in an emotional livestream about her experience that day, Representative Alexandria Ocasio-Cortez on Monday criticized the lack of preparation on the part of Capitol Police for the threat she said she saw building for days before the attack.
Fencing around the Capitol and additional National Guard troops remain in place, and lawmakers have said the campus's security perimeter will probably be permanently changed.
Sicknick will be interred Wednesday at Arlington National Cemetery. Before becoming a Capitol Police officer, Sicknick served in the New Jersey Air National Guard.