Beto O'Rourke Says He'll Decide on White House Bid Before March
(Bloomberg) -- Beto O'Rourke, the former U.S. House member from Texas who gained a national following during his unsuccessful bid for the Senate, told Oprah Winfrey in an interview Tuesday that he plans to decide on whether to run for the Democratic presidential nomination by the end of February.
"The serious answer is really soon," he said. "Before the end of this month."
The conversation, recorded in New York City for broadcast Feb. 16, was between two Americans famous enough to be known by just their first names. The interview took place as "draft Beto" efforts are playing out in early nomination voting states to try to encourage him to get into the race.
O'Rourke emerged from November's midterm elections as one of the hottest prospects for the 2020 Democratic field. His charisma, masterful use of social media and ability to raise record amounts of money online bolstered his stature, despite his loss to Republican Senator Ted Cruz by 2.5 percentage points.
Winfrey, who stirred speculation in early 2018 that she might mount her own presidential bid after a passionate speech at the Golden Globe awards that was viewed as a rebuke of President Donald Trump, interviewed O'Rourke as part of the "Oprah's SuperSoul Conversations from Times Square."
In an era of heavily scripted campaigns, O'Rourke said he managed to break through in 2018 by being authentic and traveling to every single county in Texas, even those that are heavily Republican. "There was something that was new and maybe even dangerous or different about the way that we ran this campaign," he said.
O'Rourke also described a recent meeting he had with former President Barack Obama where they discussed politics and what it's like to run for the White House. He said Obama didn't encourage him to run but shared his "thought process" in making his own decision to seek the presidency.
With the potential for the biggest field of Democratic candidates in a generation looking to challenge President Donald Trump in 2020, some potential voters and campaign workers have been at least partly frozen in place, awaiting clearer signals from O'Rourke and other top names such as former Vice President Joe Biden and Senator Bernie Sanders of Vermont.
Instead of getting an early jump on a potential candidacy, O'Rourke spent part of January on a solo road trip across the southwestern U.S. He chronicled the experience via an online postings.
O'Rourke's hesitation could put him at an organizational disadvantage in the states that will hold the first nomination balloting starting less than a year from now. Eight prominent Democrats have already entered the race and are aggressively courting activists, donors and campaign staff.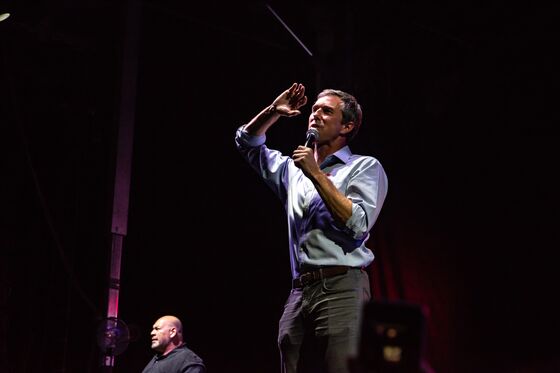 New Jersey Senator Cory Booker joined the contest late last week and is scheduled to spend Friday and Saturday in Iowa, where the caucuses will begin the months-long nomination process in 2020.
From Dec. 31 through January, Senator Elizabeth Warren of Massachusetts, Representative Tulsi Gabbard of Hawaii, former U.S. Housing and Urban Development Secretary Julian Castro, Senator Kirsten Gillibrand of New York, Senator Kamala Harris of California and Pete Buttigieg, the mayor of South Bend, Indiana, all entered the race.
Most other prospective candidates -- a group that includes high-profile and barely known current or former federal, state and local officeholders -- are expected to announce their plans later this month or in March.