NYPD Shoots Down Alien Theories as Blast Turns Night Sky Blue
(Bloomberg) -- The City of New York Police Department debunked talk about aliens that went viral online after skies were lit blue by an electrical fire at a utility in Astoria, Queens.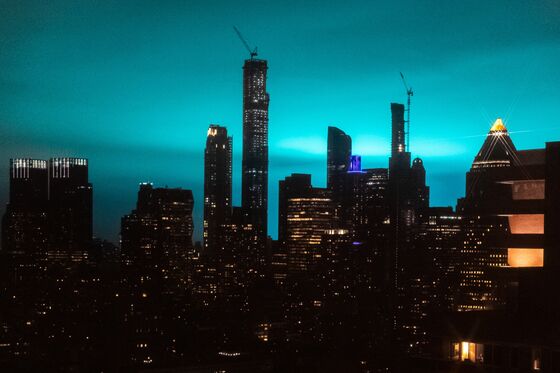 "Astoria" and "#bluelight" were trending second and fifth, respectively, on Twitter worldwide as of 11:24 p.m. in New York.
Twitter users in the area initially expressed shock, fear and excitement after witnessing the phenomenon. People talking about aliens were disappointed when official sources of information came forward to explain the incident. No injuries have been reported, although some flights at LaGuardia airport were delayed or diverted when it switched to backup power.