NYC Mayoral Poll Shows Kathryn Garcia Leads Field, Politico Says
(Bloomberg) -- New York City's former sanitation commissioner Kathryn Garcia is leading the Democratic field of mayoral hopefuls in a new poll, according to a report in Politico.
With less than a month to go until the June 22 primary, 21% of likely voters surveyed on Sunday and Monday favor Garcia to be the city's next mayor, Politico said, citing a poll by Emerson College and PIX11 News that is slated to be released Tuesday evening.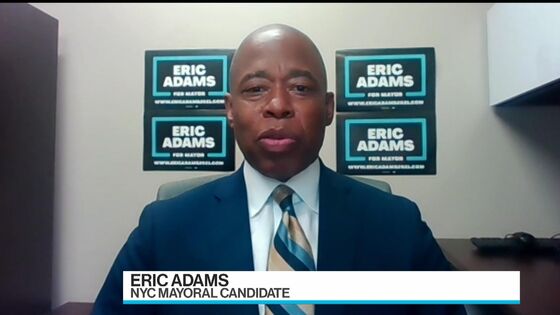 The poll, which sends out questionnaires via text message to registered voters, shows Garcia surpassing former presidential candidate Andrew Yang and Brooklyn Borough President Eric Adams, who have been leading in the polls ahead of the primary, which is likely to decide the next mayor in the heavily Democratic city. This will be the first mayoral contest in the city decided by ranked-choice voting, where residents pick their top five selections.
Garcia was endorsed earlier this month by The New York Times and Daily News editorial boards. In the Emerson poll, Adams was the first-choice pick among 20% of respondents, followed by Yang at 16% and city Comptroller Scott Stringer at 10%, Politico said.