Khashoggi Killing Spurs Senate Fury Over Nuclear-Power Talks
(Bloomberg) -- A group of Republican senators is urging a halt to talks on selling U.S. nuclear power equipment to Saudi Arabia in response to the killing of journalist Jamal Khashoggi, adding to doubts about the stalled deal.
"I would not be investing heavily on the prospects of any deal being finalized soon," Henry Sokolski, executive director of the Washington-based Nonproliferation Policy Education Center, said in an interview. "It's at least on the back burner and almost certainly on ice."
The nuclear technology sharing agreement, which could benefit companies including Westinghouse Electric Co. and Exelon Corp., was facing blowback in Congress amid concern the deal wouldn't prohibit the Saudis from enriching nuclear fuel into weapons-grade materials. Personnel changes in the White House have also brought to power skeptics of the arrangement, which is opposed by Israel.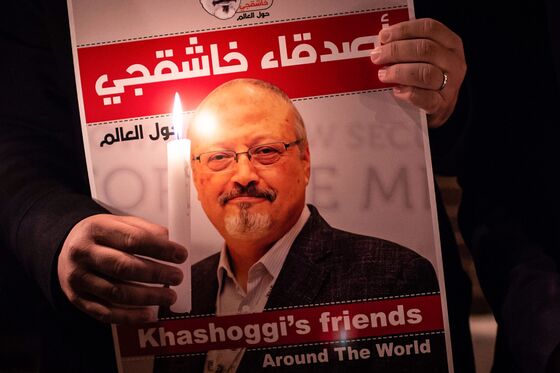 Then the Oct. 2 death of Khashoggi in the Saudi consulate in Turkey inflamed opposition. Istanbul's chief prosecutor said in a statement Oct. 31 that Khashoggi's killing was a pre-meditated murder by strangulation as soon as he entered the consulate. Khashoggi's body was then dismembered and destroyed in yet another sign his killing was planned in advance, the prosecutor's office said.
"The ongoing revelations about the murder of Saudi journalist Jamal Khashoggi, as well as certain Saudi actions related to Yemen and Lebanon, have raised further serious concerns about the transparency, accountability, and judgment of current decisionmakers in Saudi Arabia," said the letter.
Senators Marco Rubio of Florida, Rand Paul of Kentucky, Todd Young of Indiana, Cory Gardner of Colorado and Dean Heller of Nevada signed the letter.
Rubio is considering introducing legislation to block a U.S.-Saudi nuclear pact through a legally binding joint resolution of disapproval, a spokeswoman for the senator said. A House bill introduced by Florida Republican Representative Ileana Ros-Lehtinen in March would require congressional approval for so-called 123 agreements if they don't maintain the "gold standard" barring enrichment and reprocessing of uranium.
Senator Ed Markey, a Massachusetts Democrat who serves on the Foreign Relations Committee, urged the administration to go a step further and suspend any existing nuclear authorizations to Saudi Arabia in addition to halting negotiations for a future nuclear deal.
"Given the recent behavior and actions of senior leaders within the government of Saudi Arabia, it is clear that any nuclear cooperation with the Kingdom is inimical to U.S. interests and values at present," Markey wrote in a letter to the White House.
The killing of Khashoggi, a Washington Post columnist and critic of the Saudi government, has prompted dozens of finance and business leaders to distance themselves from the kingdom and placed Crown Prince Mohammed Bin Salman under political strain.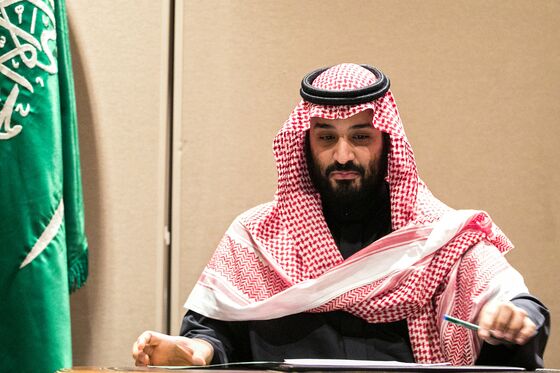 The Saudi government has said it wants to build as many as 16 new reactors in the kingdom, a project that could extend a lifeline to U.S. companies hit by a domestic downturn in nuclear power plant construction.
During the first half of 2018, a number of events conspired to put the negotiations on a back burner. The Saudis' ambitious plan for an initial public offering of state oil giant Aramco was called off, raising questions about related growth activities, including its nuclear energy plans. The Saudi plan to move the nuclear bidding process forward by reducing the five contenders -- the U.S., Russia, China, France and South Korea -- to two or three never occurred.
In addition, the change in secretary of state from Rex Tillerson to Mike Pompeo and in national security adviser from H.R. McMaster to John Bolton brought to positions of influence two skeptics of nuclear energy proliferation in the volatile Middle East. Pompeo insisted that the Saudis would need to sign an agreement barring uranium enrichment for the deal to proceed, a condition the Saudis rejected.
And on Capitol Hill, where a nuclear deal faces ratification, a growing number of senators seemed to share Pompeo's view, bolstered by Israel's publicly stated concern that nuclear proliferation in the Arab world, even with a budding ally like Saudi Arabia, was a threat to its security.