Norway to Seek Clarity From EU on Starting Talks With the U.K.
(Bloomberg) -- Norway is working on getting clarity from the European Union on when it can start talks on forging a new post-Brexit trade relationship with the U.K.
In a speech to parliament on Tuesday, Foreign Minister Ine Eriksen Soreide said she would raise the issue with the EU's chief negotiator, Michel Barnier, at a European Economic Area council meeting on Wednesday.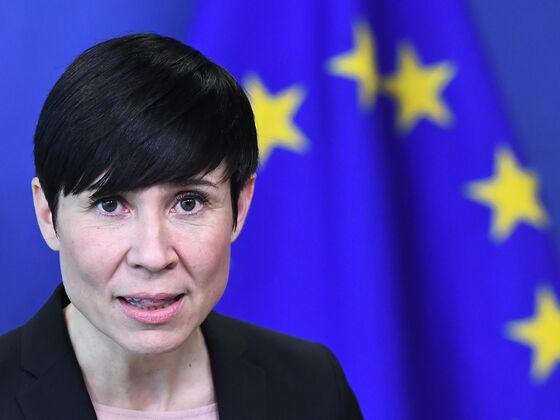 "Norway needs clarification on how the commission looks at the need for the U.K. to get authorization to start negotiations with us," she said.
Norway, which stands outside the EU but has full access to the inner market as a member of the EEA, is working to keep as close a relationship with the U.K. as possible after Brexit. The Nordic country has formed a Brexit task force that's working at full speed to prepare for negotiations with the U.K.
While important questions remain, the risk that the U.K. will leave the bloc without an agreement is now seen as smaller, Soreide said.