North Korea Pushes Trump's Boundaries With Latest Missile Tests
(Bloomberg) -- North Korea is once again pressing the boundaries of what it can get away with, returning to missile tests this week in violation of international sanctions championed by U.S. President Donald Trump. So far, the reaction has been muted.
Trump dismissed Kim Jong Un's move to launch two short-range missiles on Thursday, six days after the North Korean leader supervised a military exercise in which he fired off several projectiles, including what non-proliferation experts believed was another short-range ballistic missile.
"They're smaller missiles," Trump told reporters on Thursday. "Nobody's happy about it." The Pentagon confirmed late Thursday that North Korea tested "multiple ballistic missiles," a description affirmed by Japan's defense ministry Friday.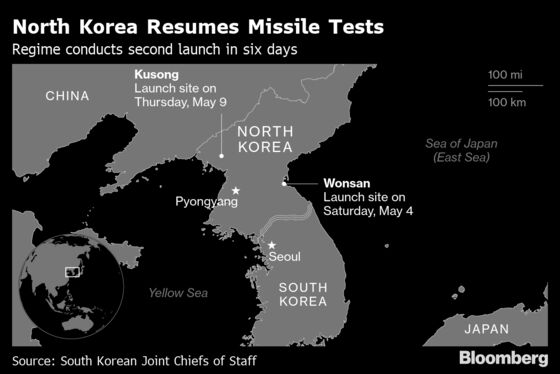 The launches took place as the president's top envoy to North Korean negotiations, Stephen Biegun, was in Seoul to discuss how to jump-start talks stalled since Trump and Kim failed to reach an accord at a summit in Vietnam in February. While both leaders have said they're open to a third summit, the lack of lower-level talks or other signs of progress had left Trump relying on Pyongyang's lack of weapons testing as a sign of his diplomatic success.
Now even that has ended. North Korea hinted that more tests may be on the way, saying in an official Korean Central News Agency media report Friday that Kim was looking "to further increase the capability of the defense units" that carried out the tests. Kim "guided the strike drill," KCNA said.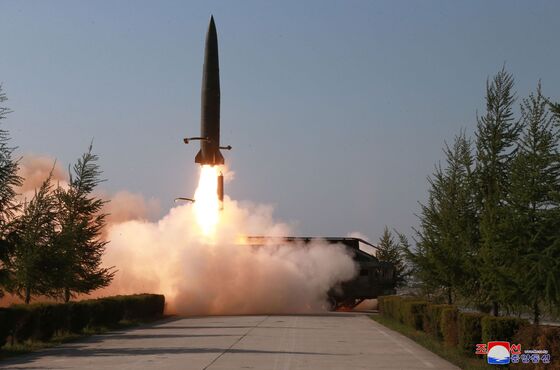 "The recent tests put Trump in a difficult position," said Eric Brewer, a visiting fellow with the Center for a New American Security who previously worked on North Korean policy in Trump's National Security Council. "He has highlighted multiple times now the lack of missile testing and nuclear testing as one of the big success points and big selling points of his efforts at diplomacy and as one of the key outcomes of that process."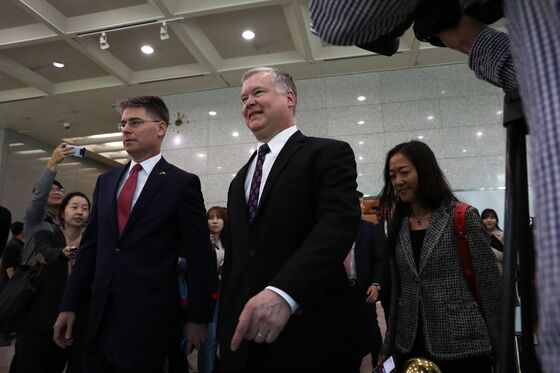 Even though ballistic missile testing is banned by resolutions pushed by Trump's former ambassador to the United Nations, Nikki Haley, the U.S. tamped down talk earlier this week of discussing the violations with UN Security Council, according to two Security Council diplomats who asked not to be identified.
South Korean officials had played down the earlier tests, saying they were not a provocation. Non-proliferation experts said the muted response to the tests risks encouraging Kim to conduct more. The latest incident bolstered those concerns.
North Korean state media described the latest test as a "long-range strike dill" and didn't mention the word "missile." That was similar language to its reports on the Saturday weapons test, which North Korea said involved "modern large-caliber long-range multiple rocket launchers and tactical guided weapons."
"Since the U.S. response was low-key, North Korea appears to think that this level of test would not cause problems and it can continue the tests," said Jina Kim, a research fellow at Korea Institute for Defense Analyses.
The most significant pushback on the tests came Thursday from South Korean President Moon Jae-in, who has championed the outreach to North Korea.
"I'd like to warn that if such tests continue, it could hurt dialogue," Moon said in an interview with broadcaster KBS TV on Thursday, the eve of his second anniversary in office. "North Korea appears to have significant frustration that the Hanoi summit ended without a deal. It is protesting to the United States and South Korea."
In the U.S., the Department of Justice announced on Thursday that it took possession of a North Korean ship that had been seized by a foreign government more than a year ago after violating restrictions on transporting coal out of North Korea.
Without an easing of sanctions, however, Kim may be emboldened to go further. The U.S. this week said it was suspending efforts to recover the remains of American troops who died in North Korea during the 1950-1953 Korean War, CNN reported, saying officials were unable to make contact with their North Korean counterparts.
Kim's regime, impatient for concessions from the U.S., has also restarted attacks against Trump's officials. That includes an accusation by a senior North Korean diplomat last month that Secretary of State Michael Pompeo made "reckless remarks" that undermined talks between Trump and Kim.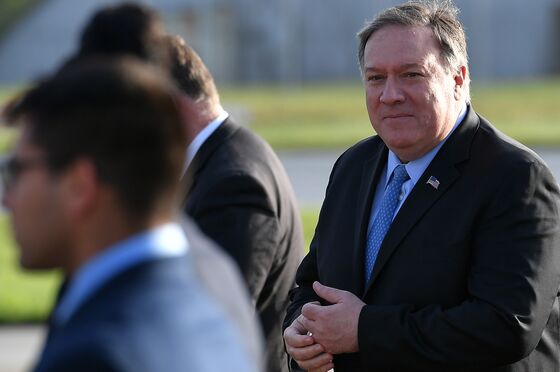 The official urged that Pompeo be replaced as the U.S. point man in the negotiations. While the North Korean regime has criticized Pompeo often since Trump's first meeting with Kim in June, it was the first time an official had formally demanded his replacement.
"We've seen a series of escalatory moves since Hanoi," Brewer said. "There has been a lot of attacks against members of Trump's team. Kim's ultimate goal is defacto acceptance of North Korea's nuclear status and with that the ending or irrelevance of the international sanctions regime."
Just before Kim's first summit with Trump last June, analysis of satellite imagery by the website 38 North showed that Kim was razing facilities in the area used to test missile ejections. Trump said after meeting Kim it was a "big thing" to have missile facilities destroyed. But since then, some facilities have expanded and North Korea is believed to have continued production of missiles and fissile material.
Kim Dong-yub, a professor of North Korea studies at Kyungnam University's Institute of Far Eastern Studies, said North Korea's launches appeared calibrated to project military strength to a domestic audience without doing anything so provocative that it closes the door to talks.
"I see this as a starting point for Kim Jong Un to continue his military training supervisions," Kim Dong-yub said. "Now that it's done east-west, perhaps next time they'll aim at something slightly more southern."