South Korea Bracing for More Missile Tests From North Korea
(Bloomberg) -- There's a "high chance" of more missile launches from North Korea following the fifth ballistic test in about two weeks, South Korea said.
South Korea's Joint Chiefs of Staff will conduct further analysis with the U.S. on what it said were likely short-range ballistic missiles fired at 5:34 a.m. and 5:50 a.m. local time on Saturday, it said in a statement. The projectiles flew 400 kilometers (249 miles) into the sea between the Korean peninsula and Japan.
The missile tests came after President Donald Trump said he received a letter from Kim Jong Un on Thursday, in which the North Korean leader complained about war games conducted jointly by the U.S. and South Korean military forces.
"There's a high chance that North Korea will fire additional missiles as South Korea-U.S. joint drills have started and North Korea is carrying out summertime drills," South Korea's Joint Chiefs said in the statement. "South Korea military is closely monitoring situation and maintaining full readiness."
North Korea's missile tests are a show of force against the joint military drills. They're likely aimed at verifying the capabilities of the country's newly developed short-range weapons, South Korea's presidential Blue House said in a statement, citing a meeting with top security officials, who called for an end to the launches.
North Korea also criticized its neighbor for increasing military force, including the purchase of F-35A fighter jets, blaming it for rising tensions on the Korean peninsula, the official Korean Central News Agency said.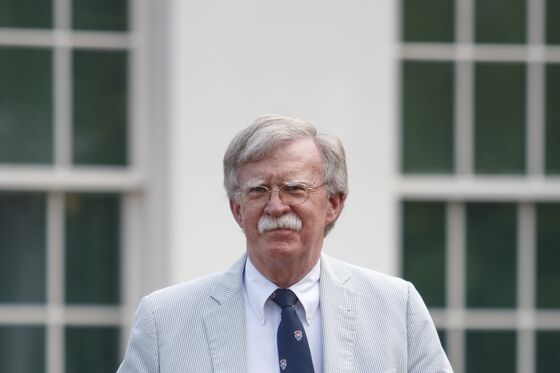 U.S. National Security Adviser John Bolton has said current U.S.-South Korean drills are "largely computer-driven," with fewer troops maneuvering than in exercises that Trump ordered halted.
"He wasn't happy with the testing," Trump said Friday as he departed the White House for a fundraiser in the Hamptons. "We'll see how it all works out."
Trump and his team contend that diplomacy with North Korea remains on track, thanks in part to his personal rapport with Kim. They say Kim has kept his word by holding off testing a nuclear weapon or launching longer-range missiles capable of reaching the U.S. mainland.
Japan said it has no confirmation that the missiles entered its territory or exclusive economic zone. "It's a serious problem," Kenji Harada, Japan's vice defense minister, said of the launches. "We want to move forward with missile-defense capabilities to protect the entire nation."