North Korea Carries Out Demolition of Nuclear Test Site, AP Says
(Bloomberg) -- North Korea has carried out what it said was the demolition of its nuclear test site in the presence of foreign journalists, the Associated Press reported Wednesday.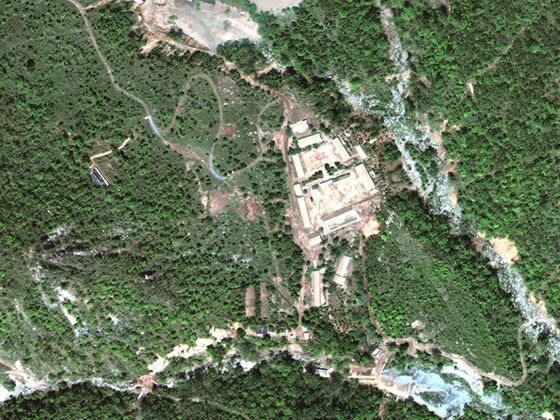 A selection of reporters representing Chinese, Russian, South Korean, U.K. and U.S. media organizations were at the site in mountainous area of Punggye-ri to witness the event. North Korea has said the detonations were intended to put out of use the tunnels used for all six of the isolated nation's nuclear tests.
The demolition comes as doubts swirl over whether an unprecedented summit between U.S. President Donald Trump and North Korean leader Kim Jong Un will take place in Singapore next month.