After Vote-Fraud Claims, GOP Mired in North Carolina Scandal
(Bloomberg) -- Two years ago, North Carolina Republican Pat McCrory refused for a month to concede he'd lost his gubernatorial re-election race, claiming to be a victim of the kind of massive fraud by voters that his party had warned about for years.
The claims proved untrue. But among those who filed discredited complaints to support McCrory was Leslie McCrae Dowless, the man now at the center of a ballot-fraud scandal under investigation by state election and law enforcement officials. That scandal, involving the alleged disappearance of minority voters' absentee ballots to the apparent benefit of Republican candidate Mark Harris, underscores a remarkable turn in the battle over election integrity.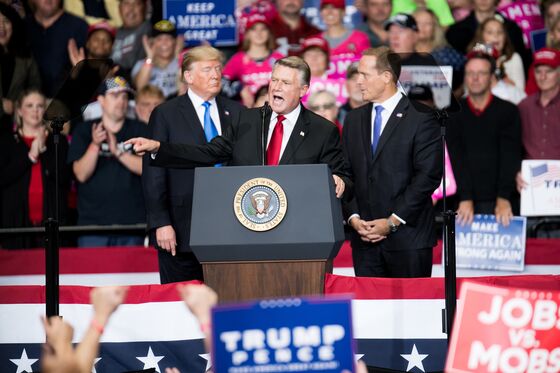 The allegations have left North Carolina's Ninth Congressional district seat in limbo, with Harris holding a 905-vote lead over Democrat Dan McCready. If true, the charges sharply contrast with those that Republicans have used to justify ballot restrictions around the country, said Myrna Perez, a voting-rights expert at the Brennan Center for Justice at New York University's law school. It would mean "this was fraud perpetrated upon voters," she said, "not fraud perpetrated by voters."
U.S. House Minority Leader Nancy Pelosi told reporters Thursday that Republicans should be concerned as well, because Dowless also operated in the GOP primary, and the allegations have significance beyond North Carolina.
"This is bigger than that one seat," Pelosi said. "This is about undermining the integrity of our elections."
Since 2010, Republican-led statehouses have whipped up concerns over illegal voters, foreign voters, dead voters and double voters that have rarely been verified. Still, those allegations spurred a slew of restrictions on voting, including strict limits on what kinds of identification can be used and requirements that registrations exactly match other public documents, down to middle initials and hyphens.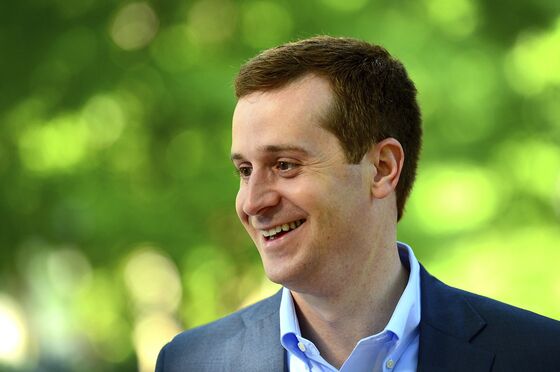 President Donald Trump fueled concerns when he formed a short-lived commission to investigate the issue after taking office. The president raised the specter of fraud again this year, suggesting without evidence that people had donned disguises to vote more than once in midterm elections.
Voting restrictions became the central issue in Georgia's close gubernatorial race between Democrat Stacey Abrams and Secretary of State Brian Kemp, with Abrams accusing Kemp of abusing his office to cement his party's hold on power. The fight is now formalized in a federal lawsuit filed against the state last month, alleging that the effect of policies and laws was to suppress minority voters. Similar conflicts have erupted in Texas, home to what was the nation's strictest identification law until North Carolina passed its version in 2013.
Meanwhile, Republican lawmakers in Michigan and Wisconsin are fighting rearguard actions after the party lost control of top offices in November. Lawmakers there are trying to prevent the new leaders from exercising the power voters gave them, a tactic borrowed from the North Carolina Republican playbook after Democrat Roy Cooper beat McCrory in the governor's race in 2016.
The current North Carolina scandal is rich on a number of levels. Since 2012, when Republicans consolidated control over the legislature and governor's mansion, "what we've seen is some of the most comprehensive voting restrictions in the country," said Tomas Lopez, head of Democracy North Carolina, a voter-access organization.
They included an identification measure thrown out by the federal courts because, among other reasons, lawmakers crafted it after studying how to suppress minority voting. The law targeted "African-Americans with almost surgical precision," said the 2016 ruling by the U.S. Court of Appeals' Fourth Circuit.
McCrory, the Republican governor at the time, made his voter-fraud claims later that year after losing to Cooper. His support included a complaint by Dowless, a political operative and convicted felon, who claimed there was voting fraud in Bladen County, in the state's southeast. State election officials rejected that -- while noting an absentee-voting irregularity that appeared to be linked to Dowless.
The current scandal came to light in late November, three weeks after the midterms. The state Board of Elections and Ethics Enforcement said it wouldn't certify the results of the race between Harris and McCready.
State Republicans, including party head Dallas Woodhouse, initially said Democrats were trying to steal the seat.
Then J. Michael Bitzer, a politics professor at Catawba College in Salisbury, published an analysis that found jarring anomalies, particularly in Bladen County, which has a large black population, and Robeson County, which has one of the largest Native-American populations on the East Coast.
In Bladen, 19 percent of absentee ballots counted were cast by Republicans. Harris, the Republican candidate, won more than 60 percent of the absentee vote. If accurate, those results would mean every unaffiliated absentee voter, as well as some Democrats, went for the Republican. Bladen also had a suspiciously high percentage of absentee ballots requested but not returned.
"I have been studying Southern politics for 30 years and North Carolina politics for 15, and I have never seen anything like that," Bitzer said.
The same day Bitzer published his data, the state Democratic Party submitted four affidavits to the elections board from Bladen County voters who said their absentee ballots had been collected at their homes by people they thought were officials. Some were in open envelopes or only partially completed.
Attention pivoted to a turnout operation run by Dowless, who was working for Red Dome Group, a company hired by the Harris campaign. Dowless told the Charlotte Observer he has done nothing wrong. He didn't return an email seeking comment.
The elections board is investigating, said spokesman Patrick Gannon.
Lorrin Freeman, Wake County's district attorney, also has opened a probe, Gannon said. The board will work with the prosecutor, he said.
Gerry Cohen, a former special counsel to the North Carolina General Assembly, said the state bans third parties from taking possession of ballots.
"North Carolina doesn't allow ballot harvesting," he said. "Taking possession of one ballot or a thousand ballots is a felony."
There are also claims that incomplete ballots were collected and then filled out later, Cohen said. "That's a felony in every state," he said.
Another claim is that operatives discarded votes from minorities. "One of the explanations is that these operatives would take ballots from black and Native American voters and throw them in the trash," Cohen said. "That would also be illegal in every state."
If the results are certified when the board meets Dec. 21, the loser can contest the result within 30 days. If the board hasn't certified the results by Jan. 3, when the new Congress is sworn in, any member can object to Harris being seated.
In Congress, Democrats are considering their options.
"If there is what appears to be a very substantial question on the integrity of the election, clearly we would oppose Mr. Harris being seated until that is resolved," said Representative Steny Hoyer, a Maryland Democrat and incoming House majority leader.
Pelosi said such a decision would be preceded by a House Administration Committee investigation. That panel can open its own probe with full investigative powers, including subpoenas, hearings and even deciding which votes should count.
And on Thursday, state Republican chief Woodhouse said that if fraud is proved, he would be open to a new election.