U.S., Taliban Near Framework Agreement to End 18-Year Afghan War
(Bloomberg) -- Six days of marathon talks between the Taliban and U.S. representatives have pushed the parties close to an agreement on the framework of a peace deal aimed at ending the 18-year war in Afghanistan.
Key issues under discussion include a pledge from the Taliban to prevent Afghanistan from being used by terrorist groups such as Islamic State, the withdrawal of foreign troops, a ceasefire and direct Taliban talks with the Afghan government.
"There is a lot more work to be done before we can say we have succeeded in our efforts but I believe for the first time I can say that we have made significant progress," Zalmay Khalilzad, the U.S. special representative on Afghan reconciliation, said in a statement. "We are working together to get to a comprehensive ceasefire."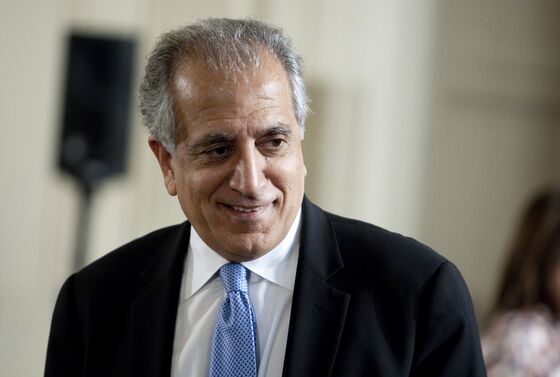 There was not yet any agreement on a troop withdrawal, Khalilzad said. But in an earlier interview with the New York Times he said that an agreement in principle to the framework of a peace deal had been reached, including a pledge to keep al-Qaeda and Islamic State out of Afghanistan.
Khalilzad declined to discuss specific timelines, but said "We are in a hurry for the sake of the Afghan people to end the violence as soon as we can. We cannot leave the situation in a state of uncertainty. We need to complete the process."
In a televised speech to the nation Monday, President Ashraf Ghani said while no Afghan wants foreign troops to remain in the country over the long term, "their current presence is needed."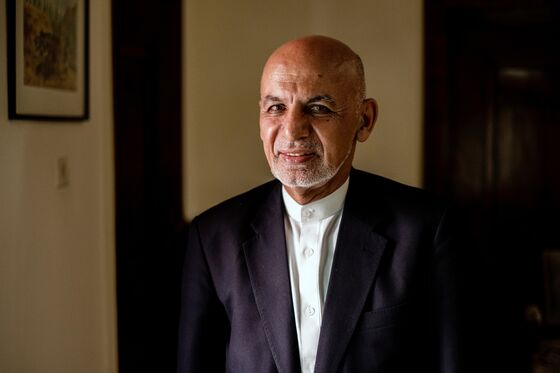 "We will work based on an organized plan to reduce the number to zero," Ghani said, a day after receiving a briefing from Khalilzad on the progress of the talks, noting the Taliban had two choices -- to either stand with the people of Afghanistan or be used "as a tool to implement the interests" of others.
"We have a strong will that we'll bring about peace to end Afghanistan's 40 years of war and to develop and rebuild the nation," Ghani said. "We shouldn't forget that the victims of the war are Afghans and thus the peace initiative must be owned by Afghans."
The Taliban on Saturday said progress was "impossible" until an agreement was reached on the withdrawal of foreign troops from the country. The group also rejected a ceasefire and direct talks with Ghani's administration.
"If any decision is taken regarding the withdrawal of foreign troops, it would be made following a detailed discussion in coordination with the Afghan government," Khalilzad said in a statement released from Ghani's office.
Khalilzad had earlier rejected media reports that the talks also included the establishment of future interim government of Afghanistan. In a series of tweets sent Saturday, Khalilzad said the parties "made significant progress on vital issues" after six days of talks in Doha.