Nigerian President Sends Electoral Bill Back to Assembly
(Bloomberg) -- Nigerian President Muhammadu Buhari sent the 2018 electoral bill back to the National Assembly, his legislative adviser, Ita Enang, said, without revealing whether he rejected or accepted it.
The proposed legislation is meant to tackle voter fraud and provide the legal framework for elections in February when Buhari, 75, is seeking a second term in a race against former Vice President Atiku Abubakar. Buhari previously disagreed with some of the bill and asked parliament to alter it.
Past Nigerian elections have been marred by ballot snatching and buying, underage and multiple voting, falsifying results and the suppression of turnout in opposition areas. The bill, approved by the legislature in October, emerged from talks among the presidency, lawmakers and civic groups.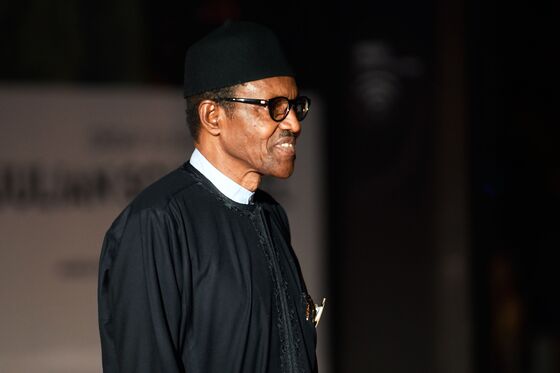 Abubakar's Peoples Democratic Party said Buhari refused to sign the bill on Friday in an attempt to undermine the democratic process and urged the legislature to vote it into law immediately.
"The President's decision is a calculated attempt to hold the nation to ransom, inject crisis into the electoral process and ultimately scuttle the conduct of the 2019 general elections, seeing that there is no way he can win in a free and fair contest," the PDP said in a statement.