Opposition Slams Trial of Nigerian Chief Justice Before Vote
(Bloomberg) -- The trial of Nigeria's top judge got underway in a case that's prompted lawyers and opposition parties to accuse the government of trying to oust him and spark a constitutional crisis before next month's presidential election.
Chief Justice Walter Onnoghen didn't attend the opening Monday in Abuja, the capital, where the Code of Conduct Tribunal is charging him for not properly declaring his assets. The trial was adjourned until Jan. 22, and the Federal High Court in Abuja later said it will hold a hearing on Jan. 17 into whether it can continue, Lagos-based Punch newspaper reported.
The Nigerian Bar Association described the decision to go after Onnoghen, who took up the post in March 2017, as an "assault, intimidation and desecration of the judiciary" by government agencies.
Nigeria's election on Feb. 16 pits 76-year-old President Muhammadu Buhari against former Vice President Atiku Abubakar, 72, as the top contenders. Abubakar's People's Democratic Party has accused Buhari and his All Progressives Congress of clamping down on dissent and preparing to rig the vote, which they deny.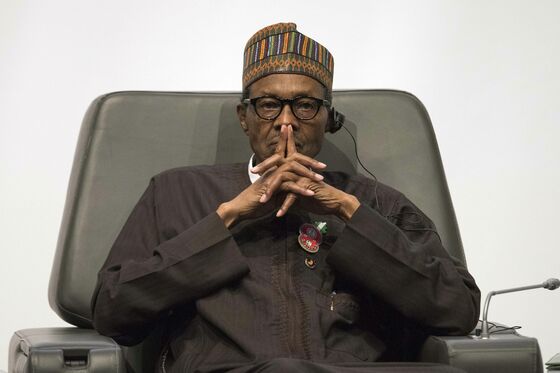 Since neither candidate is expected to concede in what's a tight race, the courts may play an important role in determining the eventual winner, said Cheta Nwanze, head of research at Lagos-based risk advisory SBM Intelligence.
"It is highly likely that the judiciary will have the definitive say via election-petition proceedings on who will be the next president," he said. "Coming after the country's highest judge at this time raises questions about the motives of the ruling All Progressives Congress."
Buhari's party said any suggestion it was meddling with the judiciary was "baseless" and that the PDP was weak on fighting corruption. The president and the APC are committed to ensuring free elections in Africa's biggest oil producer, it said.
Onnoghen couldn't be reached for comment.
"Any attempt to force Justice Walter Onnoghen to vacate his office, four weeks to an election for which the unpopular Buhari administration has shown every intention to manipulate, is a move pregnant with negative meaning," Abubakar said in a statement. "Nigeria is still a democracy and not a fascist dictatorship as President Buhari may wish."