Newest NATO State Montenegro Offers Passports for Investment
(Bloomberg) -- Montenegro, the newest NATO entrant, wants to boost its economy by offering citizenship to as many as 2,000 people willing to invest at least 250,000 euros ($291,000) for holding its passport.
The nation of 620,000 was recently branded by U.S. President Donald Trump as very aggressive and a potential source of geopolitical tension. The citizenship program is intended to boost the ex-Yugoslav nation's $4.8 billion economy by attracting investment, the government said on its website on Thursday.
The program will start in October. The country, which also aspires to join the European Union, will ask individuals to invest between 250,000 euros to 450,000 euros in one of the government's development projects and pay a fee of as much as 100,000 euros per application. Some EU states also offer similar programs.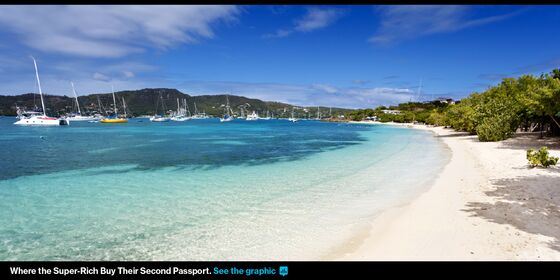 Last week, Trump was asked by Fox News whether U.S. troops should defend the Adriatic country from attack as required under Article 5 of the North Atlantic Treaty Organization treaty. Trump said the state could drag the planet into World War III. That jab was brushed off in Montenegro, where officials said it was nothing new from him.