New York Is Offering Trump's Taxes, But Democrats May Not Bite
(Bloomberg) -- The State of New York is poised to enact a law that would allow Congress to obtain President Donald Trump's state tax returns. But the U.S. House Democrat who could get them may not take New York up on its offer.
The Democratic-controlled New York State Assembly could vote this week on a bill that would give House Ways and Means Committee Chairman Richard Neal the power to request the state returns of any New York taxpayer. The State Senate, which Democrats won control of in November, passed the bill last week and Governor Andrew Cuomo has said he will sign it if it passes both houses.
The law would give congressional Democrats something they've been craving for years -- a more complete view of Trump's finances and whether he misused the tax code to reduce his burden.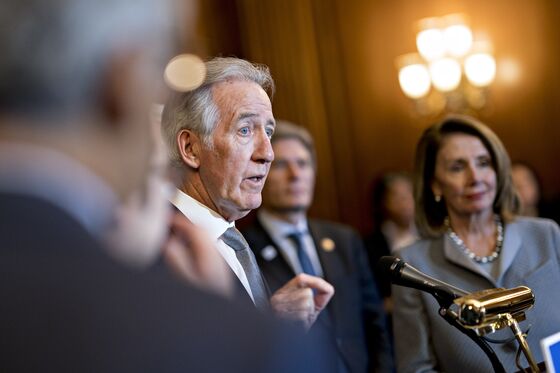 However, much to the dismay of some members of his party, Neal, a Massachusetts representative, has indicated he won't ask New York for the state returns because it could derail his attempts to get Treasury Secretary Steven Mnuchin to hand over six years of Trump's personal and business federal returns.
It's About the IRS Audits
Neal, mindful of Supreme Court opinions in other cases that such requests require a legislative purpose, has told Mnuchin he wants the returns so his committee can oversee the routine audits the Internal Revenue Service performs on every president and vice president. The Trump administration has disputed that claim, saying Congress just wants the president's returns for political sport.
"This wouldn't matter for our purposes," Neal spokesman Daniel Rubin said about the New York state bill. "The committee is investigating the mandatory presidential audit program at the IRS to determine whether or not the program needs to be codified into federal law."
But House Judiciary Committee Chairman Jerrold Nadler, who is locked in legal battles for information about the report of Special Counsel Robert Mueller and other issues, said in a statement that the New York "legislation would make the work of a federal committee a little easier. If confronted with inability to receive the federal tax return, we can turn to New York State."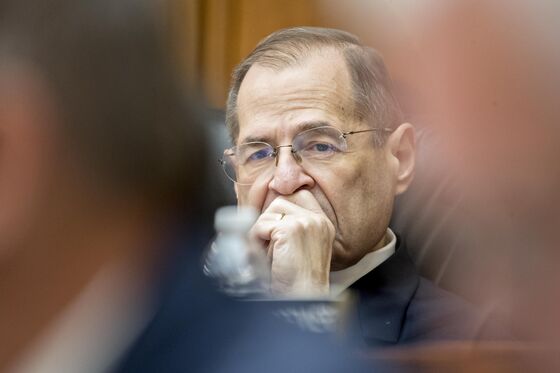 Under the New York bill, only the chairmen of the tax-writing committees could request the state returns, meaning Nadler and others investigating Trump, like Oversight Committee Chairman Elijah Cummings of Maryland and Intelligence Committee Chairman Adam Schiff of California, would have to rely on Neal -- or Senate Finance Chairman Chuck Grassley, an Iowa Republican, who is opposed to investigating the president's taxes.
Neal has been demanding that the Treasury Department hand over Trump's federal returns for more than a month. Mnuchin has repeatedly refused, and Neal subpoenaed the documents on Friday.
"Right now the chairman is focused on the issue of whether the IRS has done their duty" to audit presidents, Representative Tom Suozzi, a New York Democrat, said about Neal. "All the other stuff that is swirling around the president is very interesting, but that's a separate topic than what the chairman of the committee is working on."
Undercutting Legal Argument
By asking for the New York returns, which aren't related to IRS audits, Neal could undercut his argument for the federal documents and jeopardize his chances in the likely event the dispute ends up in court.
"The game here is complicated," Frank Clemente, the executive director for the progressive Americans for Tax Fairness, said. "The chairman is smart to stay the steady course with his narrowly tailored purpose."
Neal's refusal to engage with New York on the state returns would also set up a debate between Neal and progressives who are already frustrated with him for waiting several months after Democrats won control of the House to make his first request for the tax documents. Neal's reluctance to access the New York returns will open him up to even more criticism.
"It's an option not just for Neal, but also for future chairmen of congressional tax committees," said New York State Senator Brad Hoylman, who sponsored the legislation in the State Senate. "It's important if there are future presidents who don't share their taxes. The more information the better."
The New York law would give Neal a potentially less litigious path to gain insight on the president's financial situation, including how much he has paid in taxes and how he earns money. The returns would show Trump's income and business losses or gains, but it would be a far less complete picture than the federal returns. Items such as charitable contributions and information about his income earned in other states wouldn't appear on the New York return.
As Congress has faced obstacles in investigating Trump and his administration, state governments have increasingly sought to pursue legislation that would put checks on the president. So far this year, legislatures in 18 states have introduced bills that would require presidential candidates to release several years of tax returns in order to appear on the ballot.
"As the situation in Washington unfolds the desire by my colleagues is even greater to pass this bill," Hoylman said. "Applying pressure in New York is a positive thing for the efforts by Chairman Neal."