New Jersey's Booker Offers Obama Echoes in Iowa Campaign Debut
(Bloomberg) -- Cory Booker, in his Iowa debut as a Democratic presidential candidate, made an appeal to voters in rural and urban areas of the country as he called on his party to offer more solutions and less criticism of Republicans to win the White House in 2020.
At three events in the state Friday, Booker at times echoed former President Barack Obama's campaign style and frequent references to civil rights leaders. New Jersey's first black senator has long been compared to Obama, who arrived in the Senate from Illinois in 2005 to immediate buzz about White House ambitions.
At a stop in Waterloo -- where the population is 15.6 percent black compared with 3.8 percent in the state overall -- Booker spoke about the power of a single individual to make a difference in the world and create a "chain reaction" in history for the better.
"I'm running for president right now because I believe people are surrendering to cynicism about our ability to solve our own problems," he told an audience of about 200 people. "I believe that we are going to be a great nation not because of what we are against, but because of what we are for."
Booker is running to become the nation's second black president and will face at least one other African-American opponent, Senator Kamala Harris of California, in a party where black voters have been decisive in picking the Democratic nominee in the last two open contests -- Hillary Clinton in 2016, and Obama in 2008.
In the 2016 Iowa caucuses, blacks represented only about 3 percent of the Democratic electorate, according to entrance polls. Still, in a campaign that's likely to be crowded a dozen or more candidates, no group can be overlooked.
Booker also impersonated a civil rights leader known for rhyming. "Let me try my best Jesse Jackson: I came to Waterloo to run for president, you all make me feel like I want to be a resident," he said to laughter.
While Booker, a former mayor of Newark, has been a longtime advocate for urban America, he also made an appeal on his tour of Iowa to the rural voters that he said Democrats can and must win over in the 2020 presidential election.
He was the latest to join a parade of 2020 hopefuls to the state that will hold the first official contest for the Democratic nomination race a little less than a year from now.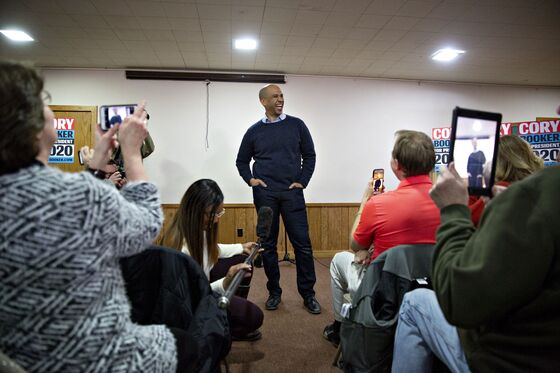 Like all the top-tier Democratic candidates who've announced campaigns so far, Booker comes from a coastal state. That trend is worrying some Democrats eager to reclaim Midwest battlegrounds that drifted to President Donald Trump in the 2016 election.
Rural areas of the country, which overwhelmingly backed Trump, need to get more recognition from Democrats, Booker told an audience of more than 100 gathered in a church basement in Mason City as the temperature outside hovered at six degrees below zero Fahrenheit.
"If we don't speak to their pain, if we don't talk about our ideas and our heart and our empathy and our policies that will deal with these issues, we'll never get those voters back," he said.
Three of the early nominating contests have a heavy rural component, but Booker's political resume has been especially centered in urban America. He has lived in a public housing complex, still has his home in a low-income neighborhood and leveraged his national profile to win financial support for Newark from celebrity friends and acquaintances such as Facebook founder Mark Zuckerberg.
In Mason City, where the 1962 film version of "The Music Man" found its fictionalized home, Booker offered few policy specifics as he argued that corporations have "crushed" farmers and that "towns and communities are being hollowed out" by multinational corporations.
"The original entrepreneurs in America were family farmers and we are driving them to their knees and we are driving them out of business," he said.
Booker, 49, said he planned to run a "different" kind of campaign and challenged his fellow Democrats to avoid criticism of Republicans despite a thirst for confrontation in the party's populist wing.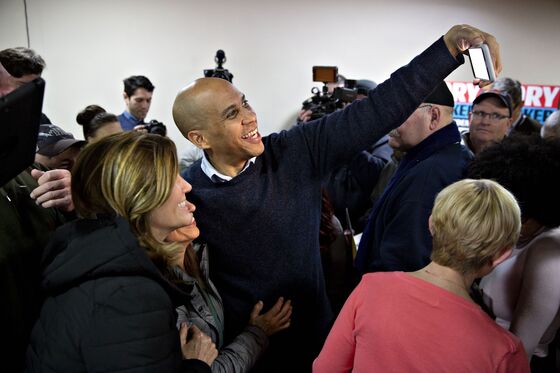 "I don't think that you are going to win back this country by talking about what you are against," he said. "You need to talk about what you are for."
Senator Elizabeth Warren of Massachusetts is scheduled to arrive in the state on Sunday for her second visit as a presidential candidate. She'll be followed the next week by Senators Kirsten Gillibrand of New York, another hopeful, and Harris. Still another candidate, Pete Buttigieg, the mayor of South Bend, Indiana, also was making stops in Iowa on Friday.
Senator Amy Klobuchar from neighboring Minnesota is poised to announce her bid Sunday and plans to be in Iowa later this month.
At his very first Iowa event, he was corrected by the audience when he said that it was indeed Saturday, not Friday. "I see you guys are going to be sticklers for details," he quickly shot back.
Perhaps more consequentially for a candidate in Iowa, he also mixed up the name of the University of Iowa Hawkeyes with that of Big 10 rival Ohio State Buckeyes, before again being corrected by the audience.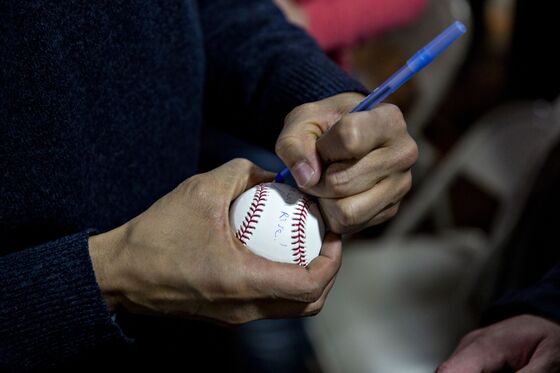 As he confronted the harsh realities of presidential campaigning -- biting wind chill and lots of reporters paying attention to his every word -- Booker presented himself as a candidate capable of reuniting a nation whose fabric has been torn. "We must repair it," he said. "We much stitch it together."
Booker will have a chance to warm up over the weekend. He heads next to South Carolina -- fourth in line on the primary and caucus calendar after Iowa, New Hampshire and Nevada -- for campaign stops on Sunday and Monday.