New Delhi Poised for Coldest December Day in More Than a Century
(Bloomberg) -- A severe cold wave in north India is leaving millions shivering, with capital New Delhi poised for its coldest December day since 1901.
The maximum temperature recorded at Safdarjung in the city was 9.4 degrees Celsius (48.9 degrees Fahrenheit) as of 2:30 p.m., according to the India Meteorological Department. The previous coldest day in the month was on Dec. 28, 1997 when the maximum temperature had dropped to 11.3 degrees Celsius.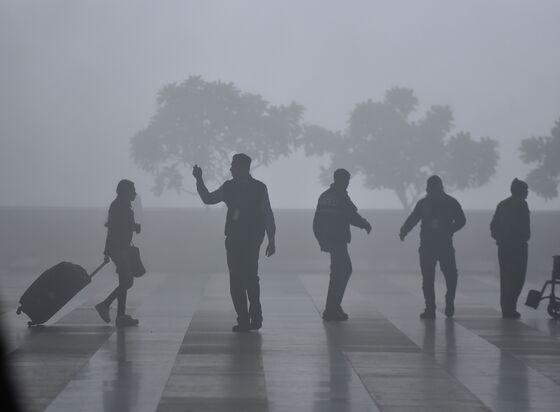 The city was engulfed in dense fog Monday morning, affecting flights and rail services. Cold weather conditions have been continuing in northern parts of the country since the middle of this month, with minimum temperatures dropping below 5 degrees Celsius at several places.
At least six flights from New Delhi were canceled on Monday, while 21 planes were diverted to other airports, according to an official at Delhi International Airport Ltd.