Netflix Generation Not Impressed by Indonesia's 'Dirty' Politics
(Bloomberg) -- Indonesia has a millennials problem.
They're the largest voting bloc in the country's presidential election and yet they are the generation most profoundly disenchanted with the political establishment.
Struggling with an unemployment rate as high as 17 percent -- while the country enjoys a jobless rate near the lowest in two decades -- young voters are in danger of being left behind.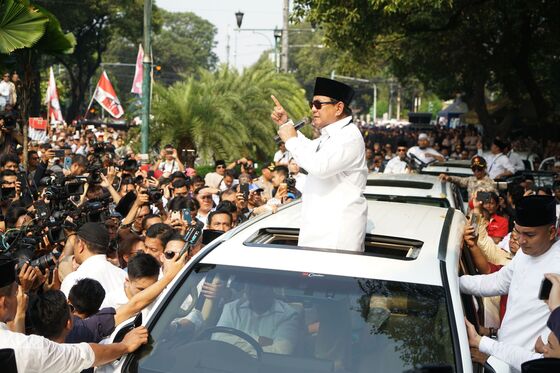 Reaching Indonesia's roughly 80 million millennials -- about 40 percent of eligible voters -- is proving tough for all sides of politics as the world's third largest democracy gears up for next year's presidential election, while a lack of progress in tackling corruption has seen many switch off politics altogether.
Born in the lead up to a period of upheaval that saw the Asian financial crisis and demise of Suharto in 1998 after 32 years of authoritarian rule, the country's millennials have come of age with Indonesia's young democracy. While the economy is in a much better place -- it's on track to grow at about 5 percent this year -- the unemployment rate among those aged 20-24 last year was more than three times the national average.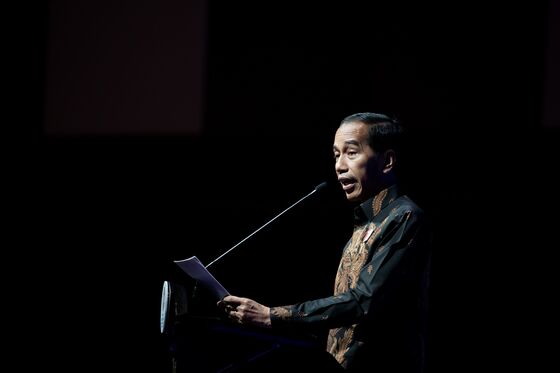 In a poll that will pit incumbent President Joko Widodo, a former furniture maker, against an ex-special forces general Prabowo Subianto, internal research shows half of millennials are unlikely to vote because they see politics "as too dirty and too boring," according to Prabowo's running mate Sandiaga Uno.
Both sides are trying to connect. Jokowi, as Widodo is known, has deployed pop culture references and put the digital economy at the forefront of his policy platform, while Prabowo's campaign is focusing on issues that play well with young voters including the environment and unemployment.
"They watch Netflix," Uno said in an interview. "But they do care about other things."
One issue they do care about is corruption.
Indonesia fell six places to be ranked 96th out of 180 countries in the latest corruption report released by the Berlin-based Transparency International. It found while 64 percent of people viewed efforts to fight corruption positively, 65 percent thought corruption had increased in the previous 12 months.
An election commission ban on those convicted of graft running for office has been overruled by the Supreme Court, underscoring the lack of progress in combating entrenched corruption.
"I'm not really into politics," said Gizela Cindy, a 25-year-old producer who works in a Jakarta-based startup, expressing a sentiment shared by many her age tired of the country's ruling elite. "I still follow big political news that goes viral in social media, but I'm not routinely looking for it."
Jokowi has become adept at leaning on popular culture. In October, he borrowed a line from the fantasy epic Game of Thrones and warned global financial chiefs gathered in Bali that "winter is coming," evoking loud cheers. He has also explained the threat from rising protectionism with a reference from the Avengers movie franchise.
"Fortunately, Pak Jokowi's approaches are suitable for millennials," said Abdul Kadir Karding, the deputy chairman of Widodo's campaign team. "He likes to wear jeans and sneakers, ride a big motorbike or make vlogs."
Still, Jokowi's choice of a 75-year-old as his running mate has raised questions about his ability to appeal to the younger voters. The president will go into the election alongside Ma'ruf Amin, who until recently was the leader of the world's biggest Muslim organization, in a move designed to head off questions about his own religiosity.
"He is indeed old," Karding said. "What we need to push are his ideas, notions and commitment to millennials."
That may prove tough. The Islamic scholar is known for a conservative bent. He was at the forefront of efforts to bring down Jakarta's former governor, an ethnically Chinese Christian who was jailed for blasphemy -- after months of unrest in the capital -- and remains popular among moderate Indonesian voters.
Disengaged, Disenfranchised
If it's a challenge for Jokowi and Amin to engage with millennials, it may be even harder for Prabowo, a former general under Suharto who was married to one of the former president's daughters.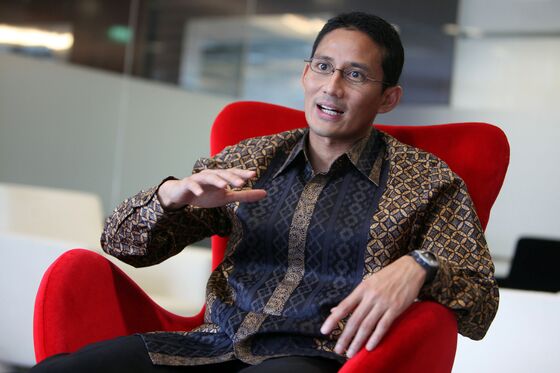 Internal polling from the Prabowo campaign shows half of all millennials don't even want to vote, according to Uno.
"About 50 percent of millennials are pretty much disengaged, they are disenfranchised and not too interested in politics," Uno said. "We need to continue to work hard and pound the issues that are relevant to them and we need to convince them," he said. "Otherwise, they won't come to the voting booth."