Netanyahu's Refusal to Cede Power Made Others Try to Wrest It
(Bloomberg) -- During his 15 years in office, Benjamin Netanyahu has clung tightly to the levers of power. Now, that unwillingness to cede control may be his undoing.
The prime minister's opponents are poised to outflank him by forging an unlikely coalition spanning eight parties and an array of ideologies to force him out. After four inconclusive elections, they say it is evident the 71-year-old Netanyahu and his refusal to contemplate standing aside have kept Israel mired in turmoil.
Israelis "just want to get rid of Netanyahu more than anything else," said Ehud Olmert, a former prime minister and Likud leader whose own career was tarnished by corruption charges that landed him in jail. "The very rare and unusual makeup of this government is a testament to the degree of the distaste and sense of rejection of Netanyahu."
The self-styled "Defender of Israel" and Likud party leader who came through wars, a pandemic and government crises, could ultimately be ousted by men he once counted as allies. Chief among them is Naftali Bennett, his one-time protégé and former defense minister, who had his own designs on the leadership.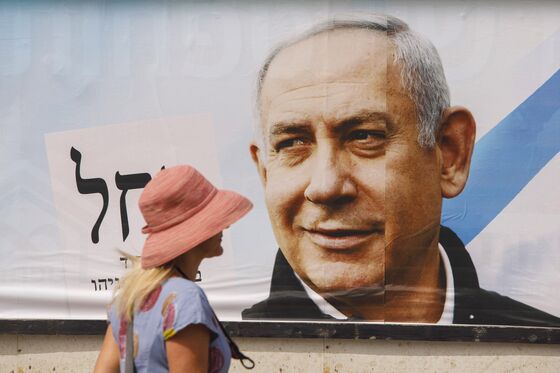 Bennett, a religious Jewish nationalist born to American immigrants, began wrestling with whether to abandon his former mentor after the March 23 election. This week, he threw in his lot with a jumble of opposition lawmakers after the group's leader, centrist Yair Lapid, agreed to share power. It was enough to tip the balance against Netanyahu and clear the path for Bennett, head of the Yamina party, to achieve his dream of running the country.
The coalition still needs to be ratified by parliament to become a done deal, and Netanyahu is already trying to woo defectors in an attempt to block his rivals from taking power.
Few will be writing him off just yet. The coalition brings together Jews and Arabs, secular and religious figures, nationalists, leftists and centrists -- a combination whose rarity attests to its vulnerability. It's one Netanyahu contends will undermine Israel's security. He called Bennett a "con artist."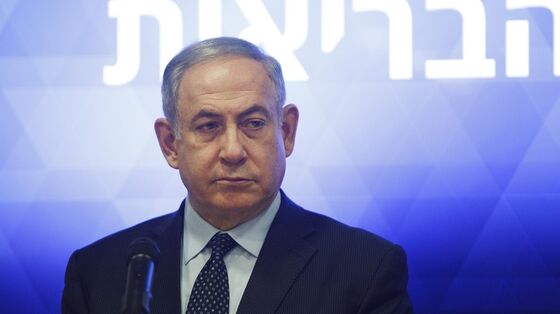 A cocktail of factors brought Israel to this tipping point. There were the corruption allegations against Netanyahu that ripened last year into an ongoing trial. There was the new willingness across the political spectrum to partner with an Arab faction. And there were the repeated elections he couldn't transform into victories even after one of the world's most successful coronavirus-vaccination campaigns.
But it was his treatment of potential rivals who left his party as he sought to portray himself as the only man capable of leading that eventually led to his demise, according to longtime political observers.
"His increasing legal problems have enmeshed him in this self-preservation mode," said Joshua Krasna, a former Israeli diplomat now working at the Moshe Dayan Center for Middle Eastern and African Studies in Tel Aviv. "The idea that the country will fall apart because you lost an election never really existed before in Israel."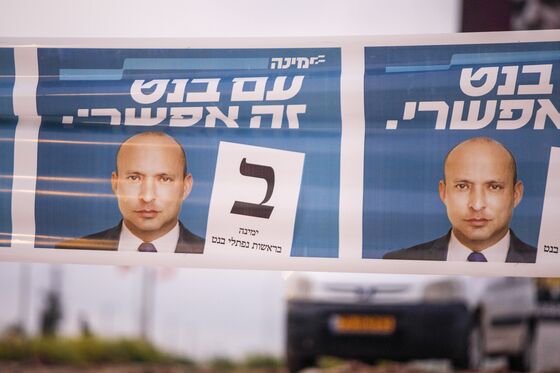 The events that left Netanyahu so vulnerable can be traced over several years. Former Defense Minister Avigdor Liberman, who broke from Likud in 1999 to start his own Yisrael Beitenu party, started the revolt after the April 2019 election by refusing to join Netanyahu's government. Gideon Sa'ar, who mounted an unsuccessful effort to dislodge Netanyahu as Likud chairman in 2019, formed a breakaway faction in the weeks before the March poll. And then Bennett, who took over a flagging religious party in 2012 after falling out with the prime minister, came out as a declared rival in that same election.
Serving as prime minister from 1996 to 1999 before returning to office in 2009, Netanyahu became Israel's longest-serving leader. He carved out an image that made him one of the most recognizable politicians on the international stage, sparring with leaders who opposed his hard line against the Palestinians and Iran, and widening Israel's circle of allies to include, once-unthinkably, Muslim-majority states in the Persian Gulf and Africa.
Supporters see him as an indispensable leader in a rough neighborhood, willing to defy the political dogma that Israel must achieve peace with the Palestinians for the rest of the Arab world to come round. They cheered when he persuaded former U.S President Donald Trump's administration to recognize Jerusalem as Israel's capital, accept Israeli sovereignty over the southern Golan Heights that were captured from Syria in 1967, and present a peace plan that hewed closely to Israel's priorities.
"Some people see him as a foreign-policy savant," Krasna said. "He uses that very well. He compares himself often to Churchill, and that plays very strongly among his base. He also has very good relationships with people abroad who are rich funders."
In broadbrush terms, Israel's economy has thrived under Netanyahu, even as the ranks of the working poor swelled before the pandemic. Gross domestic product has grown about 90% to $394 billion since he returned to office in 2009, according to data compiled by Bloomberg. It boosted its technology sector, developed natural gas reserves, and expanded trade ties.
To critics, Netanyahu holds a world-view shaped by centuries of Jewish persecution and an uncompromising desire to enhance Jewish might. They say he's opened fissures in society by casting opponents as enemies of the state, eroded liberal democracy and committed too deeply to market economics. He stands accused of trying to preserve his survival at the expense of the country's problems.
Netanyahu clung to power despite being accused of illicitly accepting gifts from billionaire friends and trying to win sympathetic press coverage by shaping regulations to benefit media moguls. Staying in office was key to his strategy of trying to derail his graft trial, which could be achieved by pushing through legislation that shields a sitting leader from prosecution. He maintains his innocence.
With the new coalition knit together by little more than a desire to keep Netanyahu from making a comeback, it is a prospect nobody should rule out. His legal woes present no immediate obstacles to his returning to power, either. Only if he's convicted and has exhausted all avenues of appeal would he be disqualified from running.
And he's been dethroned before, when he lost the premiership in 1999 to Ehud Barak, only to come back 10 years later.
"While Netanyahu may be out of power, he will remain Israel's savviest political operator, and his ability to remain relevant and plot a potential comeback should not be underestimated," Henry Rome, a senior analyst at Eurasia Group in Washington, said in a June 2 report.