Netanyahu's Likud Supports Top Challenger He Sought to Undermine
(Bloomberg) -- Benjamin Netanyahu's political party defied his efforts to sideline a potential successor at a time when corruption allegations against the Israeli premier may be ripening toward an indictment.
On Tuesday, Likud members selected the people who will appear on the party's ticket in the April 9 parliamentary election. Even after the prime minister publicly accused Gideon Saar of maneuvering to depose him, Netanyahu's main challenger placed in one of the top spots, a preliminary tally showed. Other would-be rivals also placed high on the list.
Saar's ability to face down Netanyahu places him as a likely successor if the Israeli leader is forced out over the corruption allegations, said Menachem Hofnung, a political science professor at the Hebrew University of Jerusalem. The hostility could boomerang against the prime minister if Likud holds a vote on whether he can remain in office while facing bribery charges, Hofnung added.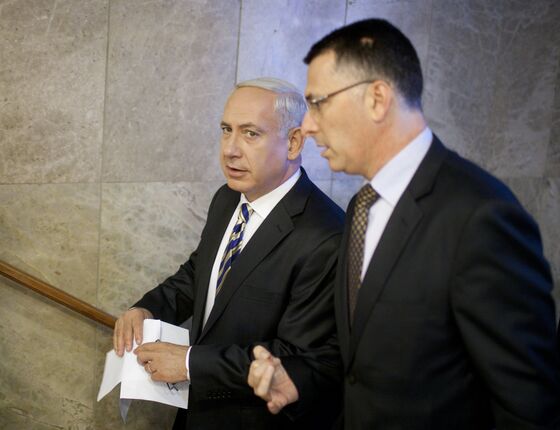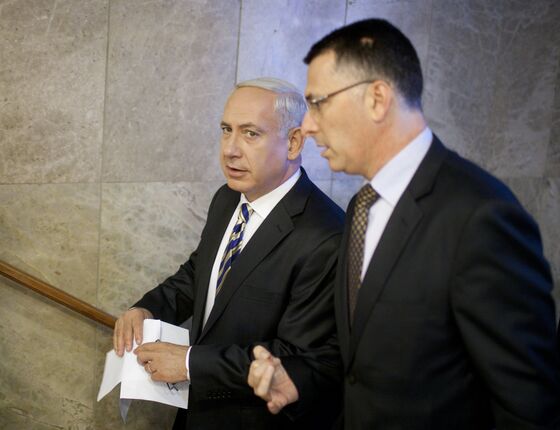 "I am not sure how Saar and his supporters are going to vote," he said. "But I would guess it is not a sure vote for Netanyahu. It is serious."
Likud voters delivered the setback to Netanyahu as Attorney General Avihai Mandelblit prepares to decide whether he plans to bring charges against the prime minister as police have recommended. Netanyahu is suspected of illicitly taking hundreds of dollars worth of gifts from wealthy friends and offering regulatory favors and legislative action to benefit Israeli media tycoons in exchange for sympathetic coverage.
Mandelblit is expected to render his decision this month.
Saar, 52, is a former cabinet minister and lawmaker who served in parliament for more than a decade before stepping down in 2014 for personal reasons. Israel media also cited his growing rivalry with Netanyahu, with whom he was once close. Saar announced a return to politics in 2017 but doesn't currently serve in a public position.
While Likud still sees Netanyahu as best qualified to lead the country, they see Saar "as a person fit to lead the Likud" if he is forced out over a possible indictment, according to Moshe Hellinger, a lecturer in political science at Bar-Ilan University near Tel Aviv.
The party's voters "made the distinction between their admiration for Netanyahu" and desire to have him remain in office, and supporting the popular Saar, despite the prime minister's machinations against him, Hellinger said.