Netanyahu Rejects Hamas Demand for Monthly Cash Payments
(Bloomberg) -- Israeli Prime Minister Benjamin Netanyahu says Israel "won't accept any ultimatum from Hamas" after Hadashot News reported the militant group is demanding Israel allow the transfer of $15 million in cash each month -- including an initial payment by Thursday -- or face heightened violence along the Gaza border.
The funds in question would come from Qatar, which recently paid for fuel shipments to ease the dire humanitarian situation in the coastal strip, according to Hadashot. The reported demand for money and threat of violence come as Palestinian Authority President Mahmoud Abbas warns he may intensify sanctions on Gaza at a key Palestine Liberation Organization meeting opening Sunday night.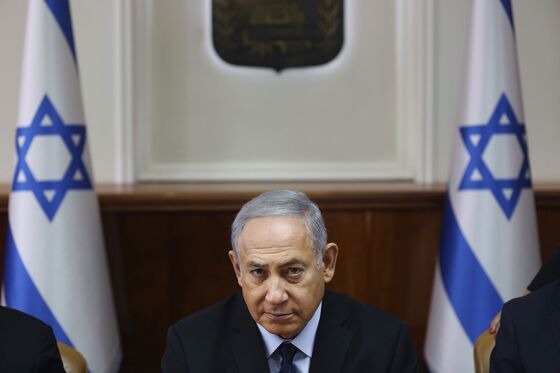 Unlike funds provided by Abbas that are earmarked for civil-servant salaries, there would be no oversight of the Qatari funds to ensure Hamas doesn't use the money for terrorism, Hadashot reported. Hamas chief Yehya Sinwar denied the report in a text message to reporters.
"Israel will continue to act according to Israeli interests and for Israeli security alone," Netanyahu said at the opening of the weekly cabinet meeting in Jerusalem.