Bill Nelson Seeks Florida Senate Recount 
(Bloomberg) -- Senate Democrat Bill Nelson of Florida called for a recount in his re-election race where vote totals show him barely trailing Republican Rick Scott, currently the state's governor.
Scott declared victory Tuesday night, but the latest count narrowed his lead to fewer than 35,000 votes, which would allow Nelson to ask that the ballots be recounted. The secretary of state can call for a recount if the race is within half a percentage point, according to Florida law. That office had no immediate information Wednesday on whether it will order a recount.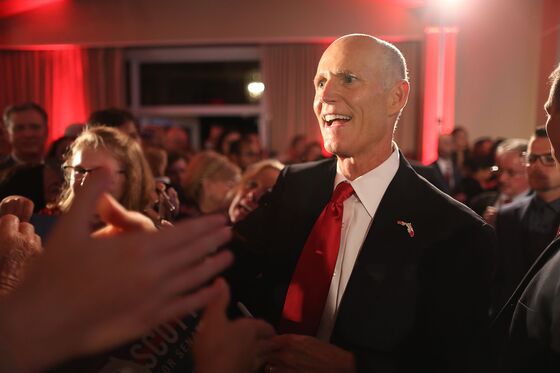 Scott campaign aide Chris Hartline said in a statement, "This race is over. It's a sad way for Bill Nelson to end his career. He is desperately trying to hold on to something that no longer exists."
If a machine recount showed that the results were within a quarter of a percentage point, then the county canvassing boards would do a manual recount. Ballots from overseas civilians and members of the military will be counted if they're postmarked by Nov. 6 and arrive by Nov. 16.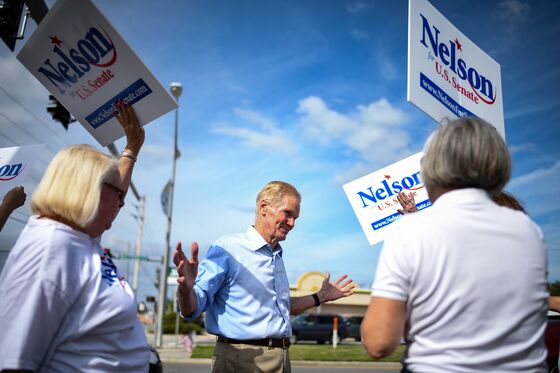 The official results of a manual recount would be due by Nov. 18.
Nelson's campaign said Wednesday it plans to have observers in all 67 counties to keep an eye out for possible errors or irregularities.
"We expect the supervisors, regardless of their party affiliation, will discharge their constitutional duties," said Marc Elias, an election lawyer representing the Nelson campaign.