Navalny Ally Calls for Flashmob Protest to Avoid New Arrests
(Bloomberg) -- Supporters of imprisoned Russian opposition leader Alexey Navalny plan a new protest action this weekend that aims to avoid the mass arrests during two previous nationwide demonstrations.
Navalny's top ally, Leonid Volkov called on inhabitants of major Russian cities to gather on Sunday at 8 p.m. outside their homes for 15 minutes holding up their mobile phones with a flashlight in a Facebook post on Tuesday.
"Putin made fear his sole weapon. We have to overcome this fear. We have to carry out a protest act that riot police can't stop and that anyone can join," he said.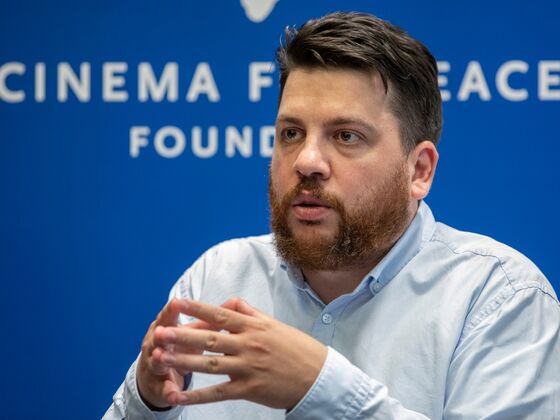 The renewed show of defiance by opponents of President Vladimir Putin marks an about-face. They said last week they would suspend protests because of the crackdown on rallies last month that led to the detention of 11,000 people and prosecution of key Navalny aides.
Volkov and the other allies who are currently abroad also are seeking to keep up the pressure on the Kremlin with appeals to the U.S. and Europe to impose new sanctions on people close to the Putin government. Russian officials blasted them Tuesday for discussing their proposals a day earlier with European diplomats. Parliament is working on a plan to criminalize such appeals.
Tens of thousands of protesters took to the streets in dozens of cities for two weekends in a row on Jan. 23 and 31, provoking a violent response from authorities, who accuse Navalny of working with foreign governments to try to destabilize the regime.
Pushing back against international criticism, Russia has dismissed U.S. and European calls to free Navalny despite the risk of new sanctions and on Friday expelled three diplomats from Germany, Poland and Sweden for attending the rallies. The European nations retaliated on a tit-for-tat basis Monday.
Putin's spokesman, Dmitry Peskov, said on a conference call with reporters Tuesday that law enforcement agencies would respond to any new illegal actions and punish anyone involved.