New Jersey Truck Driver Ousts Senate Boss After Spending $153 on Race
(Bloomberg) -- A New Jersey truck driver has won his bid for the state Senate, unseating the state's highest-ranking Democratic lawmaker.
Edward Durr led Senate President Steve Sweeney, 51.8% to 48.2%, with 100% of precincts reporting, according to the Associated Press, which declared a winner on Thursday. The difference came down to just over 2,000 votes.
Durr, a Republican, attracted attention after reports showed he spent only $153 on his campaign. An updated report filed on Thursday showed he spent more than $2,000, according to the New Jersey Election Law Enforcement Commission.
The win is a huge upset for Sweeney, who has held the post since 2010 and is one of the most powerful politicians in New Jersey. 
Durr's win highlights a larger Republican showing in New Jersey's state elections, in which Governor Phil Murphy barely squeaked by with a narrow win. The former Goldman Sachs Group Inc. executive had been heavily favored to win by a large margin ahead of the elections, but a closer-than-expected race saw Republican challenger Jack Ciattarelli pick up votes in high-tax enclaves across the state.
Although the Associated Press called the governor's race Wednesday night, Ciattarelli hasn't conceded and a request for certain counties to hold a recount has not been ruled out.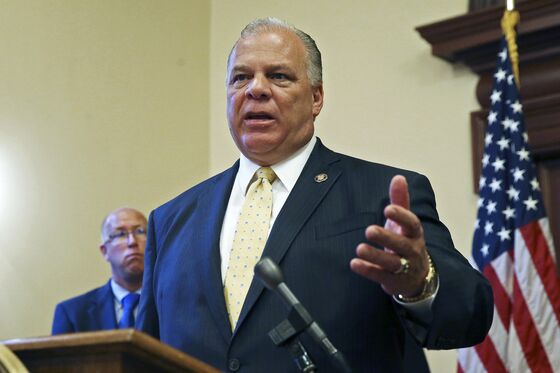 Durr, 58, describes himself as a blue-collar father of three and grandfather of four who was born and raised in New Jersey.
"I believe in God. I am hard working, trusting and very loyal. I believe in fiscal responsibility, transparency, and lower taxes. I also support the 2nd Amendment," he wrote on his campaign website. "We have taxed the people to the verge of death," he wrote on his website. 
Durr said he was motivated to get into government after struggling to get a concealed carry permit. "I still don't consider myself a politician," he said he said in an interview posted on YouTube. 
Born in Camden, Sweeney never attended college and followed his father into ironworking. He served on his county's governing board and was elected to the Senate in 2001. He has been president since 2010.
Durr and Sweeney didn't immediately respond to requests for comment. 
The lawmaker wielded the most power in the legislature, but he gained enemies when he worked with former Republican Governor Chris Christie to overhaul employee pensions and benefits. In 2017, the state's largest teachers union, which historically has backed Democratic candidates, supported Sweeney's opponent. 
Sweeney also helped Murphy win legislative approval last year for his millionaire's tax, after opposing it previously.
New Jersey's 3rd legislative district is in the southern part of the state and includes Salem County and parts of Cumberland and Gloucester counties.
Sweeney is from West Deptford, in Gloucester County, where he beat Durr. But the incumbent lost in Cumberland and Salem, based on unofficial results posted on the county websites.