New Jersey May End Its 46-Year Streak of No Republican U.S. Senators
(Bloomberg) -- The incumbent, Democrat Bob Menendez, beat federal charges that he accepted gifts from a favor-seeking friend. His challenger, Republican Bob Hugin, is a former pharmaceutical chief executive whose company paid $280 million to settle claims of false marketing and Medicare fraud.
New Jersey's Battle of the Bobs is two 64-year-old Union City natives debating who strayed most from their hometown's working-class values.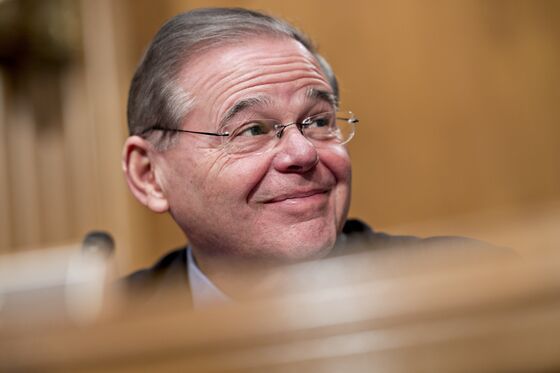 Though New Jersey hasn't sent a Republican to the U.S. Senate since 1972, Menendez's ethics case made him vulnerable. If Hugin breaks the streak, the Democrats will have almost no shot at seizing Senate control, key to plans by foes of President Donald Trump to block his agenda and halt his reshaping of federal courts.
"I'm paying serious attention," said Jennifer Duffy, who tracks Senate races for the Cook Political Report. "Hugin does have money that makes him at least competitive, and Menendez's problems are real."
If the Democrats lose Menendez, they'll be short an outspoken party stalwart. On Thursday, after Menendez read an FBI review of sexual-abuse allegations against U.S. Supreme Court nominee Brett Kavanaugh, he said on Twitter, "If that's an investigation, it's a bullshit investigation."
The state's outcome is nationally important, as the Senate election map is among the most politically skewed in history. Democrats need a net gain of two seats for a majority in the chamber, but they are defending 26 seats -- 10 in states won by Trump -- while the Republicans are shoring up just nine spots. Democrats' winning the Senate is a long shot, and a New Jersey loss would all but put that goal out of reach.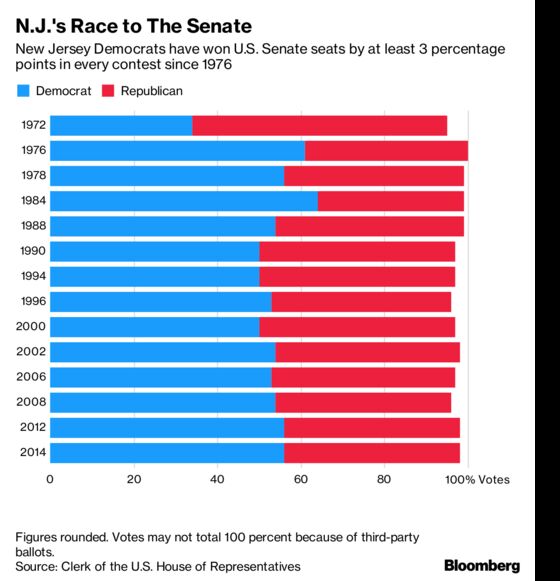 In the House, seen as a less-challenging flip for Democrats, the party is targeting five New Jersey Republicans, including Tom MacArthur, the only Garden State congressman to vote for Trump's $10,000 limit on state and local tax deductions; incumbent Leonard Lance, the subject of a $1.2 million ad buy by the Democratic Congressional Campaign Committee; and Jay Webber, out-raised more than 7-to-1 by Democrat Mikie Sherrill. Though New Jersey's registered Democrats outnumber Republicans by 915,000, most voters are unaffiliated -- a circumstance that helped Republican Chris Christie twice get elected governor.
New Jersey's Senate candidates have raised $25.7 million, according to the Washington-based Center for Responsive Politics, a non-profit research group. For fundraising, it's eighth-highest among 35 Senate races, but it may win first place in mudslinging.
Menendez is the star of BadBobMenendez.com, a website paid for by the New Jersey Republican State Committee that chronicles his friendship with a felon. Menendez's campaign paid for HuginCancerTax.com, which calls Hugin, who retired from Summit-based Celgene Corp. in February, "a man who got rich off others' suffering."
Hugin, who has been a Trump donor and convention delegate in a state where the president's job approval is just 35 percent, has a self-funding advantage that gave him a jump on television, with ads running six months before Menendez aired his own.
"Bob Menendez chose a life in politics, serving his donors, getting indicted -- found guilty of breaking the law by Republicans and Democrats," one ad's narrator intones. "Bob Hugin chose a life of service, joining the Marines, leading a health-care company that develops cancer medicine."
Menendez is seeking a third term less than a year after a federal jury deadlocked on whether he used his office to benefit his friend and co-defendant Salomon Melgen, a Florida eye surgeon. A judge declared a mistrial and prosecutors dropped the case in January. Melgen, convicted in a separate case on other charges, is serving 17 years in prison for bilking Medicare and other insurers of $73 million.
Menendez has said the charges were baseless, but the Senate Ethics Committee in April "severely admonished" him and ordered him to pay for private flights, vacations and gifts accepted "to advance Dr. Melgen's personal and business interests."
"Mistakes were made," Menendez said at a news conference in May. "I thought what we were doing was totally legitimate, and in retrospect obviously on some of those I was wrong."
Voters weren't totally swayed. His 20-point primary victory in June, over an unfunded unknown, was far narrower than expected. Now, just 34 percent have a favorable opinion of Menendez, according to a Quinnipiac University survey released Oct. 3. Still, the poll put the incumbent ahead 53 percent to 42 percent.
Two other surveys, released the same week by Fairleigh Dickinson and Stockton universities, have the race in a statistical dead heat. The Cook Political Report on Thursday shifted the race to leans Democratic from likely Democratic.
Menendez, of Harrison, had raised $9 million as of June 30, according to Federal Election Commission filings. Two super-PACs, Patients for Affordable Drugs Action and Leadership Alliance New Jersey, have spent about $3.3 million on ads targeting his opponent as a cancer-drug profiteer. Hillary Clinton, who won New Jersey's 2016 presidential contest over Trump by 546,000 votes, will raise money for Menendez at a Jersey City steakhouse this month.
Still, he's facing a candidate with deep pockets. Menendez on his 2017 federal tax returns reported $170,985 in adjusted gross income. Hugin disclosed to the Senate $48.4 million in income, mostly from Celgene, from January 2017 through March 2018. Hugin, a Summit resident, put at least $15 million of his own into the campaign.
Menendez has seized on Hugin's 18 years with Celgene, where he raised drug prices and blocked generic competition. Last year, Celgene paid $280 million to settle a whistle-blower's claim that the pharmaceutical had marketed two drugs for non-approved uses and defrauded state and federal Medicare programs. The company denied wrongdoing.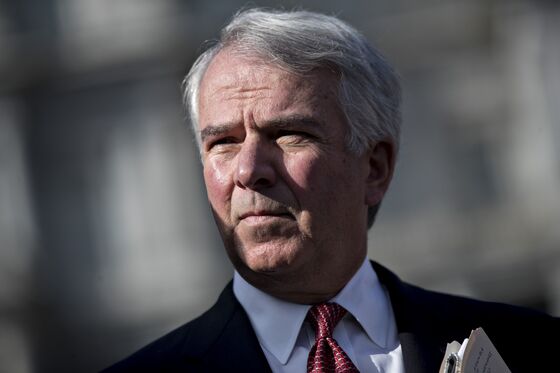 Hugin, in emailed answers to questions, said Celgene has "the most compassionate patient assistance program in the world" and invests almost 40 percent of revenues into research and development. In 2016 alone, he said, that amounted to $4.5 billion.
"I went to that company when it had six weeks of cash and we transformed it into a world-renowned leader in the fight against cancer," Hugin said.
Americans, though, don't see pharmaceuticals as benevolent.
Eighty percent of the country says drug prices are too high, and 72 percent say the industry has too much influence in Washington, according to a Kaiser Health Tracking poll in March. Drugmakers are tied with the federal government at 53 percent for the most negatively viewed U.S. industry, a Gallup poll found in August.
A month before Election Day, Democrat Jim Florio, a former New Jersey governor and eight-term congressman, said the race will get only uglier, driven by Trump's invective.
"The president is setting a tone of having no bottom," Florio said.