Mueller Says Whitaker's Rise Has 'No Effect' on Case Under Appeal
(Bloomberg) -- Matthew Whitaker's appointment as acting attorney general should have "no effect" on the legal issues in a case challenging Robert Mueller's authority, lawyers for the special counsel said in a court filing Monday.
The filing came in response to a Nov. 9 request from a federal appeals court weighing a challenge to Mueller's authority to serve as special counsel. The challenge comes from Andrew Miller, a former aide to Trump ally Roger Stone, who is under investigation by Mueller as part of his probe into Russian interference in the 2016 election. Miller has been held in contempt for refusing to testify in a grand jury convened by Mueller.
After hearing arguments in Miller's case, the appeals court asked Mueller and Miller whether Whitaker's appointment as acting attorney general had any impact on the legal issues before it. Miller claims that the appointment of the special counsel should have been subject to Senate confirmation because Mueller was invested with so much authority.
Mueller's Russia investigation had been supervised by Deputy Attorney General Rod Rosenstein after his boss, Jeff Sessions, recused himself. But with Trump's Nov. 7 ouster of Sessions as attorney general and appointment of Whitaker, Whitaker began overseeing the probe. Until then, Whitaker was Sessions' chief of staff.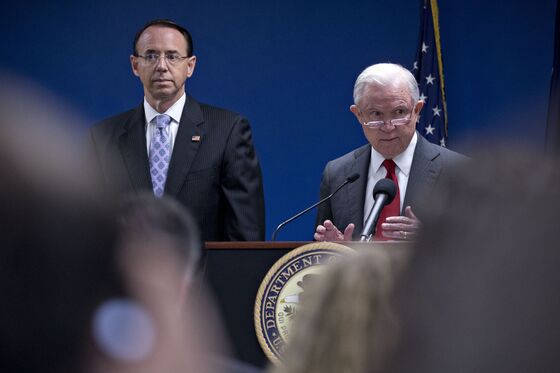 "The change in identity of the acting attorney general has no effect on the Special Counsel's authority to appear in this case," Mueller said in a court filing.
Attorneys representing Miller also said Whitaker's appointment would have no impact.
Nothing about Whitaker's designation as acting attorney general changes Miller's legal claim that Mueller should have been confirmed by the Senate, Miller's lawyers wrote. Nor does Whitaker's appointment affect Miller's other argument -- that Mueller should have been appointed by Sessions in the first place, instead of Rosenstein, they said.
Separately, Democrats say that Whitaker should step aside because he criticized Mueller in television appearances last year. Whitaker has refused to do so. Whitaker is also defending at least four legal challenges to his authority as acting attorney general because he wasn't confirmed by the U.S. Senate.