Mueller Working on 'Several' Probes, McConnell Denies Him Cover
(Bloomberg) -- Senate Majority Leader Mitch McConnell blocked two senators from bringing up legislation to protect Special Counsel Robert Mueller's investigation from any interference by President Donald Trump, as Mueller provided a rare look into work that he said is continuing on several fronts.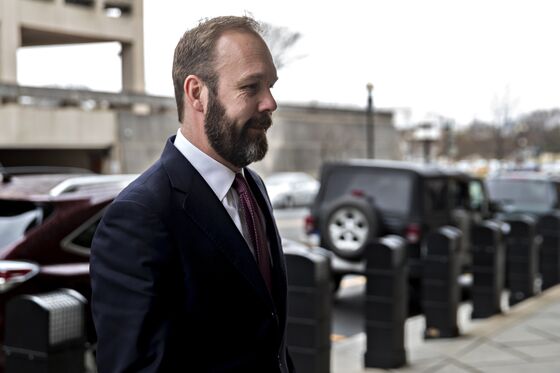 Mueller offered the glimpse in a two-paragraph legal filing on Wednesday, which noted that former Trump campaign aide Rick Gates is cooperating with prosecutors on "several ongoing investigations." Gates's cooperation means it's not appropriate to start his sentencing process, Mueller's prosecutors and Gates's defense lawyers wrote in a status report filed Wednesday in federal court in Washington, promising an update by Jan. 15.
The Mueller filing came as McConnell said he wouldn't allow a bill safeguarding Mueller, sponsored by Republican Jeff Flake and Democrat Chris Coons, to reach a vote on the Senate floor.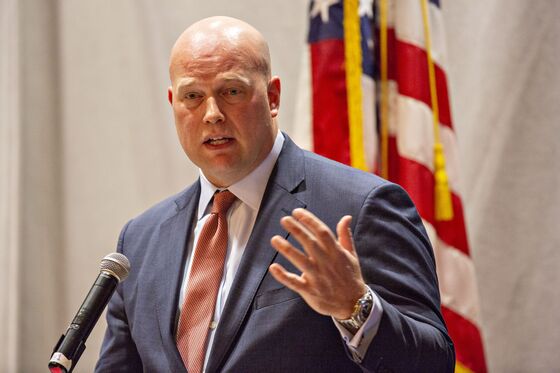 The spur for the Senate bill was Trump's appointment last week of Matthew Whitaker, a persistent critic of Mueller's work, as acting attorney general. As the new overseer to Mueller's probe, Whitaker has the power to slow or shut down an investigation that has resulted in criminal charges against Russian hackers and social-media trolls, as well as several people who worked for Trump or his campaign.
Critics have called for Whitaker to recuse himself from overseeing Mueller's investigation, and the state of Maryland has filed a legal challenge to his appointment.
Flake and Coons had said they would push their measure after Trump forced out Attorney General Jeff Sessions and tossed aside more than a century of precedent to elevate Whitaker, who was Sessions's chief of staff, as his replacement.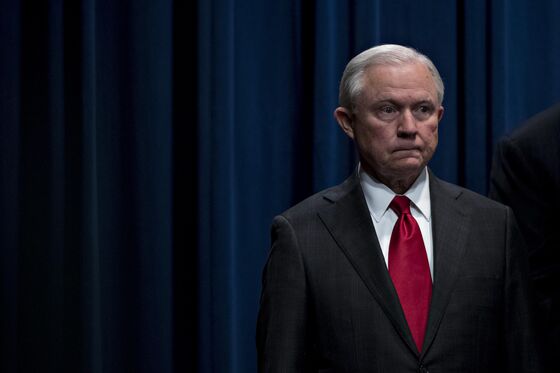 Flake, who is retiring at the end of this year, said following McConnell's objection that he and Coons will try "again and again" to bring the measure to the Senate floor. Flake said he will refuse to advance any judicial nominees in the Judiciary Committee or confirm any judges until the Mueller bill is brought to a vote.
"The president now has this investigation in his sights, and we all know it," said Flake of Arizona.
McConnell has repeatedly said confirming more federal judges is his top priority.
Among the Republicans who had said they would back the bill to protect the Mueller probe are Senate Judiciary Chairman Chuck Grassley of Iowa and Senator Susan Collins of Maine.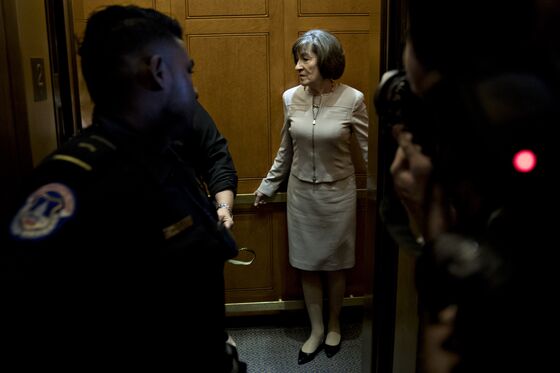 Earlier Wednesday, McConnell told reporters the legislation is unnecessary, saying he hasn't heard the president or others threaten the Mueller probe despite Trump's displeasure with it.
Gates pleaded guilty earlier this year and testified as a prosecution witness against his former boss, onetime Trump campaign chairman Paul Manafort. In August, a federal jury convicted Manafort of bank and tax fraud. He later pleaded guilty to other charges and also began cooperating with Mueller. Both Gates and Manafort are hoping for leniency at sentencing in return for their cooperation.
Gates was Manafort's right-hand man in his political consulting firm and worked with him for a decade lobbying on behalf of Ukraine before joining him on Trump's presidential campaign in 2016. Gates also remained on the Trump campaign after Manafort resigned in August 2016, and he helped plan Trump's inauguration.