Mueller's Next Court Test: Judges to Hear Case on His Legitimacy
(Bloomberg) -- Hours after President Donald Trump appointed a new Justice Department overseer for Special Counsel Robert Mueller, one of Mueller's top deputies heads to court Thursday to argue that the special counsel's role is firmly grounded in the law.
Three U.S. circuit judges in Washington will consider whether the special counsel was endowed with so much authority that his selection should have been subject to Senate confirmation. The judges -- two Democratic nominees and one Republican -- will also consider whether Deputy Attorney General Rod Rosenstein had the authority to appoint Mueller after Attorney General Jeff Sessions recused himself from the investigation into Russian election meddling.
The public hearing takes on heightened significance after Sessions resigned from his position on Wednesday at Trump's request. Oversight of Mueller's probe shifted immediately to Matthew Whitaker, Trump's choice for acting attorney general. Whitaker himself has publicly argued, in an opinion piece last year for CNN, that Mueller has overstepped his mandate.
The hearing will start Thursday afternoon just hours before demonstrations are set to begin across the country by activist groups calling for Mueller's probe to be protected. The theme of the demonstrations is "Nobody is above the law."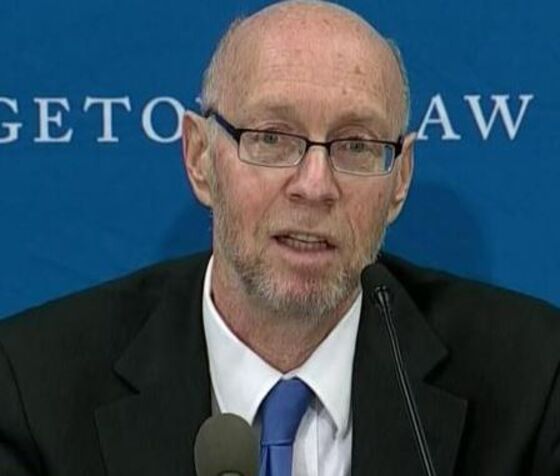 Arguing for the legitimacy of the special counsel's appointment will be the team's chief appellate lawyer Michael Dreeben, a 30-year Justice Department veteran who's argued more than 100 cases on the government's behalf in front of the Supreme Court.
Dreeben will face off against attorneys for a witness who has refused to testify before Mueller's prosecutors as well as a Russian firm charged with interfering in the 2016 election. Both have challenged Mueller's actions on the grounds that his appointment violated constitutional norms.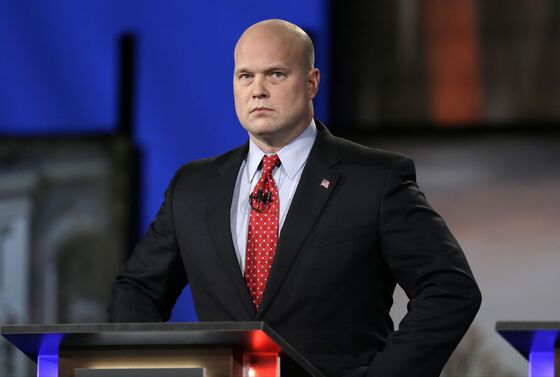 The dispute dates back to June when Mueller issued a grand jury subpoena to Andrew Miller, a one-time aide to Republican political operative Roger Stone, a person of interest in the probe of interference in the 2016 presidential election.
Unlike others called in for questioning about Stone -- and, likely, his potential contacts with the WikiLeaks website that published emails hacked from Democrats -- Miller resisted. Then he asked a Washington federal judge to find him in contempt, a ruling the Stone acolyte immediately asked the appellate court to review, contending the method of Mueller's appointment was invalid.
Mueller has already fought off a similar challenge from former Trump campaign manager Paul Manafort, who ultimately pleaded guilty and entered a cooperation agreement, as well as the Russian business Concord Management and Consulting LLC.
This latest challenge is also expected to fail, according to legal experts.
"Those are uphill battles," former federal prosecutor Jeffrey Cramer said. Making a basketball analogy, he added, "I don't know if it's a half-court shot or the full length of the court, but it's a long ball in any event."
Still, Cramer said, a contrary appellate court finding would not only wipe out the Miller subpoena and contempt citation, but would immediately jeopardize the basis for the special counsel's cases against Manafort and the guilty pleas his team obtained from others.
"So the ramifications for this are severe. I just think the chances of winning are low," said Cramer, a managing director at the investigative firm Berkeley Research Group LLC.
Interviewed separately, University of Texas law professor Stephen Vladeck agreed.
"I think the argument is not frivolous, but as the four different district court decisions that have already rejected this argument to date suggest, the law seems pretty heavily on Mueller's side here and not on Andrew Miller's," Vladeck said.
"These kinds of challenges are commonplace," added appellate lawyer Neal Katyal, who served as acting U.S. solicitor general under President Barack Obama and helped draft the special counsel regulations. "They will likely go nowhere."
Even so, the argument has currency with those who believe Mueller's probe is politically illegitimate "and therefore should be legally de-legitimized if at all possible," Vladeck said. He called those contentions "unhelpful" because they conflate those political and legal objections he sees as unconvincing.
In 1988, the U.S. Supreme Court rejected a challenge to the authority granted under the more broadly written and since-retired independent counsel statute. "In just about every way that matters, Mueller has less authority and less independence then the independent counsel did," Vladeck said.
Mueller's lawyers too contend in court papers that the special counsel is subject to substantial direction and oversight and lacks the latitude ascribed to him by Miller's lawyers.
The special counsel regulations were drafted with bipartisan and scholarly input, said Katyal, now a partner in the Washington office of the Hogan Lovells law firm. "Every judge to have reviewed them has already rejected these challenges," he said.
That said, should Miller lose, his attorneys will likely ask the U.S. Supreme Court to take up the issue, said Vladeck. That too is something he thinks unlikely to succeed because of who is making the request.
"I think the stakes would be very different if the person asking the Supreme Court wasn't private citizen Andrew Miller, but was President Trump," the professor said. That may yet come to pass. On Dec. 14, the court has scheduled arguments in another case challenging Mueller's authority, but the challenger's identity has been kept under seal.
The case is In re Grand Jury Investigation, Miller v. U.S., 18-3052, U.S. Court of Appeals, District of Columbia Circuit (Washington)