Mueller, Mattis, Mnuchin and May: What a Year
If any single year marks the death of the 20th-century world order, it may well be 2018, a point the events of the past week did little to dispel.
The Balance of Power team went deeper on some of the biggest issues, from President Donald Trump's Syria withdrawal to his counterpart Xi Jinping's defiance in making China into a global power. Then there was the surprise announcement of U.S. Defense Secretary Jim Mattis's departure, which erased the last line of defense to Trump's "America First" doctrine, and the partial government shutdown.
So in this Weekend Reads, we'd like to highlight some fantastic exclusives, as well as take a look back at some stories from earlier this year that help set the stage for what's coming in 2019. You can also have a look at what U.K. Prime Minister Theresa May is cooking up to avoid a no-deal Brexit, why Latin Americans vote right but lean left, and the monumental elections approaching in India.
The Bloomberg Balance of Power team will be taking a break before resuming our newsletters on Jan. 2. We wish you all the best for the holidays and a happy New Year!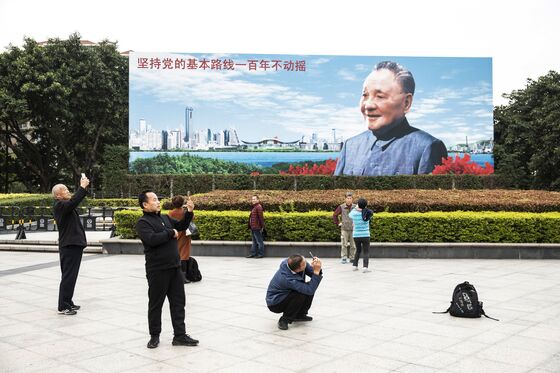 Mueller Poised to Save Trump for Later as He Readies New Steps
Special Counsel Robert Mueller will be cautious about implicating Trump – or even the thinly disguised "Individual-1" – directly in criminal activity in legal filings he's expected to issue in the next few months. Capping a year of twists and tuns in the saga, Chris Strohm reports that Mueller is planning to continue building his case brick-by-brick as he offers his most detailed narrative yet of Russia's election interference.
Trump Said to Discuss Firing Fed's Powell After Latest Rate Hike
Trump has discussed firing Federal Reserve Chairman Jerome Powell as his frustration with the central bank chief intensified following this week's interest-rate increase and months of stock-market losses, Jennifer Jacobs, Saleha Mohsin, and Margaret Talev report. Advisers close to Trump aren't convinced he would move against Powell and are hoping that the president's latest bout of anger will dissipate over the holidays. Some of his advisers have warned him that firing Powell would be a disastrous move.
If Only Leaders Meeting in Paris Could Agree on WWI's Lessons
A century after the end of World War I, the kind of nationalism that drove that conflict appears to be gaining strength again in Europe. In this story from November, Marc Champion explains how the world's great powers took different lessons from the "Great War" that collapsed three empires, killed as many as 20 million people, ushered in the Soviet Union and set the stage for World War II. And read here about Marc's list of global flashpoints for 2019.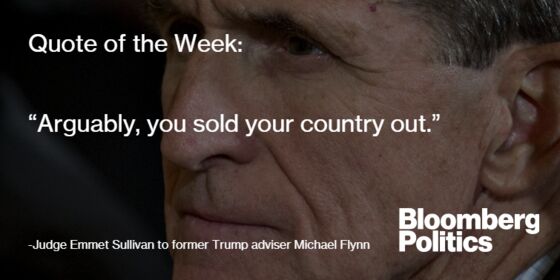 Latin America Votes Right, But Its Citizens Still Lean Left
With the swearing-in of Jair Bolsonaro as Brazil's president on New Year's Day, right-leaning leaders will govern much of South America – in total, 85 percent of the continent's 415 million citizens. But as Raymond Colitt reports, many voters still need convincing that market-friendly governments are better than the protectionism and state subsidies that have propped up their economies for decades.
Russian Fugitive Runs From London to Putin. The Question Is Why?
Sergei Kapchuk fled Russia to avoid prosecution for alleged fraud in 2005, but in March, he ran back into the arms of the countrymen he once feared. In this story from October, Irina Reznik and Henry Meyer tell the story of a man who now fits the Kremlin line that even former fugitives are safer at home these days than in the West, where Russian wealth is increasingly vulnerable to sanctions.
And finally... With U.S. stocks heading for their worst year since the start of the global economic crisis, the man leading America's Financial Stability Oversight Council blamed two culprits that have been around for at least half decade: high-frequency traders and the Volcker Rule. Speaking to Saleha Mohsin, Jesse Hamilton and Craig Torres in an interview in Bloomberg's Washington D.C. bureau, Treasury Secretary Steven Mnuchin didn't mention issues tied to the Trump administration – including comments on the Federal Reserve's monetary policy, the trade dispute with China, or the possibility of a government shutdown – that have roiled markets for much of 2018. Instead, he pledged to scrutinize market structure to figure out what's going on.