Mueller Lays Out Probe Road Map: Takeaways From Latest Filings
(Bloomberg) -- Special Counsel Robert Mueller is deep into investigations about Russian election meddling and obstruction of justice that take him to the door of Donald Trump's White House.
Several more pieces of Mueller's work came into focus through a flurry of filings on Friday -- memos for a judge who'll sentence Trump's former lawyer Michael Cohen, and Mueller's outline of lies he says ex-Trump campaign chairman Paul Manafort told even after pleading guilty and agreeing to cooperate with prosecutors.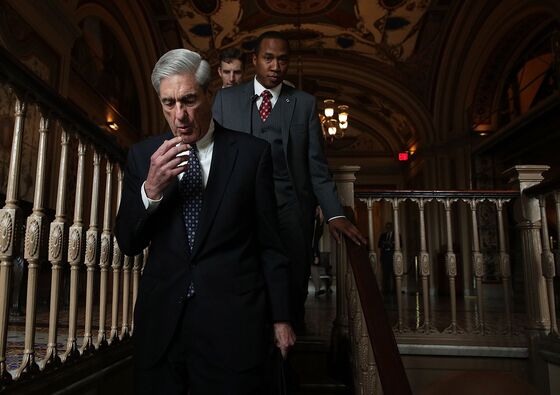 The filings make clear that Mueller is delving into a real-estate deal in Moscow that could have been worth hundreds of millions for Trump's company, and examining multiple links between Russians and people who worked for Trump's business. Mueller also hinted at evidence he hasn't spelled out yet.
Here's a look at what emerged -- and where it may point.
Mueller Targets Kept Talking to White House
For Manafort and Cohen, 2017 and 2018 were years of serious transition: The ex-insiders in Donald Trump's campaign became targets of prosecutors, then faced charges, and ultimately pleaded guilty to a range of crimes. Over that same span, both men communicated with people in or close to the White House, the special counsel's filings show.
Mueller knows enough about those conversations to assert that Manafort lied to cover them up. Mueller also said that Cohen's descriptions of his contacts corroborated what his prosecutors already knew.
Mueller says Manafort was "in communication with a senior administration official" through February 2018 -- several months after he'd been indicted on federal charges. There were "additional contacts," including one on May 26, 2018, when Manafort authorized someone to "speak to an administration official on Manafort's behalf." Three weeks later a judge sent Manafort to jail without bail after his indictment on witness tampering charges. Mueller doesn't state the nature of those conversations -- but they could suggest that Manafort was seeking a Trump pardon before he went to trial last summer.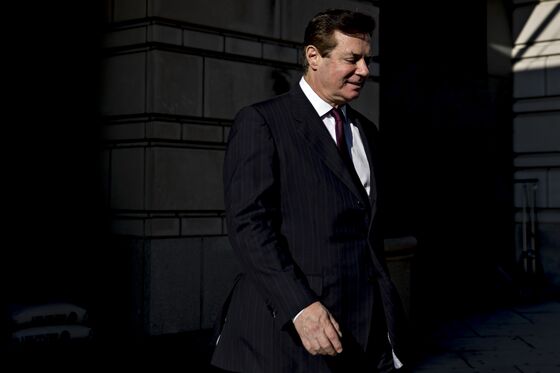 As for Cohen, Mueller says he provided "relevant and useful information concerning his contacts with persons connected to the White House during the 2017-18 time period." Mueller offers no other details. But it was during this time that Cohen lied to Congress (August to October 2017) and the Federal Bureau of Investigation raided his home, hotel and office (April 2018).
Before He Lied to Lawmakers, Cohen Told Others
In his Nov. 29 guilty plea, Cohen admitted that he lied to Congress last year about the Trump Organization's plan to build a Moscow tower. He told lawmakers the effort concluded in January 2016. In fact it lasted until June 2016 -- when Trump, the Republicans' leading candidate, was calling for kinder relations with Russia. Cohen told lawmakers that he had limited discussions with Trump about the initiative, when in fact the Cohen-Trump conversations were more extensive and included briefings to Trump family members. He also told Congress that the Kremlin didn't respond when he contacted them about the project. But in his guilty plea, Cohen said he spoke to a woman from the Kremlin's press secretary office who promised to follow up.
Mueller's filing on Friday said others knew what Cohen was going to say to Congress. "Cohen described the circumstances of preparing and circulating his response to the Congressional inquiries," Mueller wrote. The special counsel doesn't identify who Cohen told, or whether they knew that Cohen intended to lie.
Trump Organization Is in the Russia-Collusion Crosshairs
In one of the most provocative statements in their filing, prosecutors from the special counsel's office credited Cohen with providing information on "certain discrete Russia-related matters core to its investigation that he obtained by virtue of his regular contact with company executives during the campaign." Given Mueller's marching orders, "core to its investigation" likely means digging into contacts between Russia and Trump's campaign. Mueller doesn't expand on those contacts or relationships.
A Moscow Trump Tower Deal Could Have Been a Trump Payday
Mueller has now offered a possible motive for why the Trump campaign may have hid its ties to Russia. In last month's guilty plea, Cohen revealed that he tried to develop a Trump Tower in Moscow throughout the first half of 2016, and that he repeatedly talked to Trump and Trump family members about it. Mueller on Friday put a dollar figure on what that project might have meant for the Trump Organization's bottom line: "If the project was completed, the company could have received hundreds of millions of dollars from Russian sources in licensing fees and other revenues," Mueller wrote.
Was the prospect of a Moscow payday why the Trump campaign hid its ties to Russians and why Trump considered meeting with Putin? Did others close to the campaign or the Trump Organization -- beyond Cohen and Trump associate Felix Sater, as suggested in court papers -- become involved in the project? As Mueller's investigators follows the money, it's worth noting that one thing has remained unclear: What individuals or entities were behind I.C. Expert Investment Company, the Trump Organization's partner for the potential deal?
Trump May Have Commissioned a Crime, Feds Say
Back in August, in a guilty plea in New York, Cohen said in court that "Individual-1" (widely identified as Trump) schemed to silence two women about affairs with the Republican candidate before the 2016 election. Cohen acknowledged that such payments amounted to illegal campaign donations -- and said he arranged for them at the behest of the then-candidate.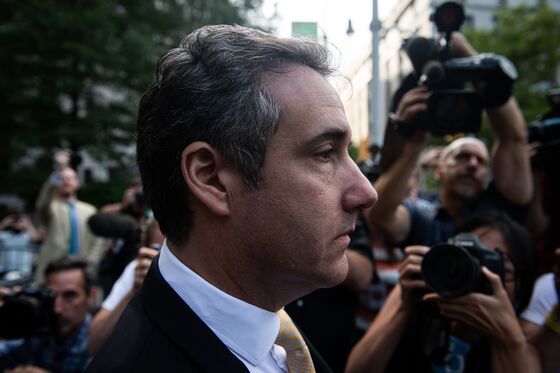 Cohen wouldn't have made that admission without the government's consent. Now, federal prosecutors have vouched for the allegation. "Cohen himself has now admitted, with respect to both payments, he acted in coordination with and at the direction of Individual-1,'' prosecutors wrote on Friday.
The statement triggered speculation: Do prosecutors have evidence of Trump's involvement beyond Cohen's words? Is Trump considered a co-conspirator in the campaign-finance scheme? In spite of Trump's Friday night tweet about the flurry of documents -- "Totally vindicates the President. Thank you!"-- the reappearance of the allegation is bad news for the president. The case is being handled not by Mueller's team, which Trump has repeatedly denigrated, but federal prosecutors in Manhattan.
There Are Tapes. The Feds Are Using Them.
Manhattan prosecutors identified secret recordings by Cohen, including one seized by FBI agents in which he discusses with Trump buying the rights to Karen McDougal's story about their affair, assuring his boss that he was "all over" the transaction. Other recordings show that after Trump was elected, Cohen bragged to friends and reporters about making a $130,000 hush payment to porn star Stormy Daniels -- who also claims to have had an affair with Trump -- to protect the candidate from embarrassment and damaging press, they said.
Prosecutors referred to another secretly recorded conversation in which Cohen bragged that he "started the whole campaign" in 2012 when Trump said he was interested in running for president. In a call with bankers, Cohen threatened to "hit everybody up with a lawsuit that's gonna spin everyone's head" during negotiations to refinance his taxi medallion debt, according to a Friday court filing.
It's clear that prosecutors used Cohen's secret recordings to build their case. Another filing in recent days made specific reference to the length and nature of Cohen's conversations with an aide to the Kremlin's chief spokesman, without specifying where those details came from.
What Is Manafort Hiding About His Fixer?
In his decade as a political consultant in Ukraine, Paul Manafort relied on a fixer and translator named Konstantin Kilimnik. Mueller, in previous filings, has accused the pair of committing crimes together, including Manafort's tampering with witnesses. Mueller has also linked Kilimnik to Russian intelligence.
In Friday's filing, Mueller said Manafort lied repeatedly in debriefings about his interactions with Kilimnik. Several paragraphs of details of those lies are blacked out. What else is Manafort hiding about this intriguing character? And how has Mueller determined the true version of those events?
Cohen, in a filing earlier in the week, said he should serve no time for being an exemplary cooperator. Federal prosecutors in New York disputed that, saying Cohen never agreed to a cooperation deal, committed serious crimes, and sought to tell the truth only months after FBI agents searched his residences and offices. They asked the judge to give him no more than a "modest" discount from the 51- to 63-month prison term suggested by federal sentencing guidelines.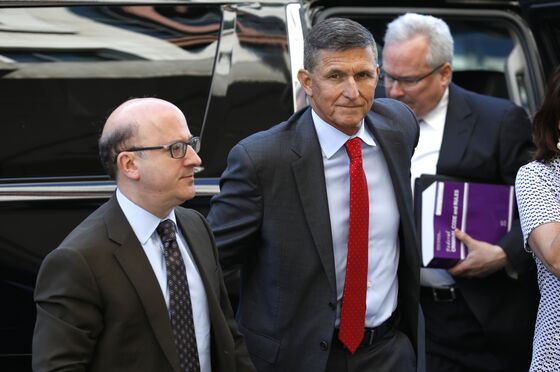 Contrast that with former Lieutenant General Michael Flynn who the special counsel said accepted responsibility for his wrongdoing, provided unconditional cooperation and should serve no time in prison. While Mueller's prosecutors said Cohen's information was useful and corroborated what they knew, they said Flynn, Trump's former national security advisor, had provided "substantial assistance" to investigators and helped the special counsel's office in its investigation of "links or coordination between the Russian government and individuals associated with the Trump campaign."
The Flynn filing is heavily redacted, making the full nature of his cooperation a mystery, still to be revealed.
Possible Trump-Putin Meeting Was a Hot Topic in 2015
Trump announced his campaign in June 2015, and three months later he wanted to meet Russian President Vladimir Putin, according to Mueller's filing about Cohen. Prosecutors say Cohen used a radio interview in September 2015 to discuss a possible meeting when Putin came to the United Nations General Assembly. Cohen had initially said those comments were spontaneous, and he hadn't discussed the idea with Trump or anyone in the Trump Organization, which sought to build a Moscow hotel. But in debriefings, Cohen told prosecutors that was a lie and he had talked to Trump about contacting the Russian government to gauge their interest. The meeting never took place.
Cohen also told investigators about a Russian who claimed in November 2015 to be trusted by the government. The Russian, who offered "political synergy'' and "synergy on a government level,'' repeatedly proposed a meeting between Trump and Putin, Mueller's team wrote. Such a meeting would have a "phenomenal'' impact politically and for Trump's business because of the benefit that Putin's blessing would bring to the hotel project, the Russian said, according to prosecutors. Cohen didn't follow up on the invitation -- but it's clear that Mueller is learning everything there is to know about the early outreach to the Trump campaign.