China's Liu Expected to Visit U.S. Soon for Trade Talks, Mnuchin Says
(Bloomberg) -- Sign up for China Rising, a new weekly dispatch on where China stands now and where it's going next.
Treasury Secretary Steven Mnuchin said Chinese Vice Premier Liu He is expected to come to Washington later this month for more trade talks, signaling progress in efforts to tamp down the dispute between the U.S. and China.
"The current intent is that the Vice Premier Liu He will most likely come and visit us later in the month," Mnuchin told reporters on Thursday at the Capitol in Washington.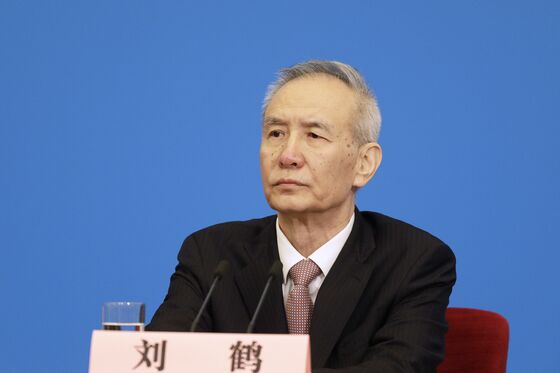 Mnuchin said he doesn't expect the partial government shutdown to interfere with Liu's planned visit.
Negotiators from both the U.S. and China expressed optimism after mid-level talks wrapped in Beijing this week, bolstering sentiment across global markets.
China and the U.S. will move ahead with the trade talks as scheduled, Chinese Ministry of Commerce spokesman Gao Feng told reporters in Beijing at a regular weekly briefing on Thursday, without giving any further details about when they would take place.