Mnuchin Says 80 Million Americans to Get Virus Aid by Wednesday
(Bloomberg) -- Treasury Secretary Steven Mnuchin said 80 million taxpayers should receive coronavirus relief payments by Wednesday and that the government is accelerating assistance to businesses as well.
The Treasury secretary announced the payments Monday at a White House news conference, along with progress the Small Business Administration has made in processing loans from the $349 billion Paycheck Protection Program. Both relief programs were created in the $2.2 trillion stimulus President Donald Trump signed last month.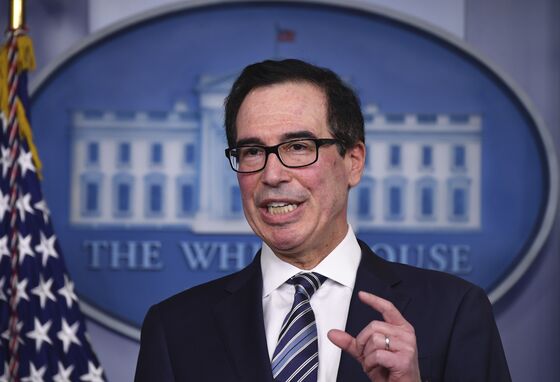 The payments to individuals and support for businesses that agree to keep workers on board are a cornerstone of the government's efforts to fight the fallout from the coronavirus. Actions to prevent the spread of the virus have brought the economy to a standstill.
The business loans are "a brand new program that is now one-week old," Mnuchin said, saying the SBA has processed "multiples and multiples" of anything the agency has ever done before. Businesses that haven't yet had their loan applications processed should be able to complete that step this week, he said.