Minister Quits May's Government Over U.K. Gambling Stakes, Source Says
(Bloomberg) -- Sports Minister Tracey Crouch quit the U.K. government over a delayed clampdown on fixed-odds betting terminals.
Prime Minister Theresa May's government has committed to reducing the maximum stake gamblers can place on the machines, often roulette and poker games, to 2 pounds ($2.59) from 100 pounds. The terminals have been dubbed by critics as the "crack cocaine of gambling."
But in its budget statement Monday, the measure was pushed back by six months to October 2019. May's spokesman, James Slack, told reporters that there had been no delay to the government's timing. Supporters of the crackdown expected the new measures to take effect in April.
"There is no reason why implementation cannot come in sooner than October," Crouch wrote in her resignation letter posted on her Twitter account.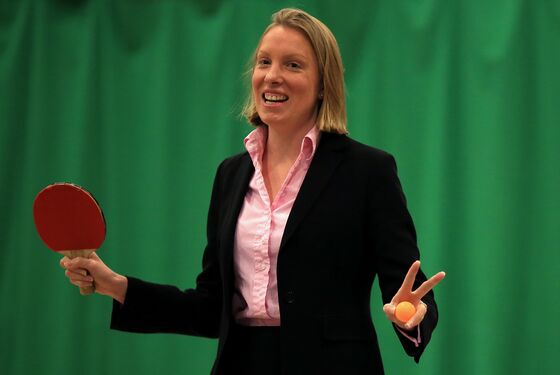 Shares in gambling shop owners including William Hill Plc and Paddy Power Betfair Plc plummeted when the rule to cut the stake was passed in May. Fixed-odds betting terminal operators could make an additional 900 million pounds over the six months from April to October 2019, Labour Party deputy leader Tom Watson said in remarks to Parliament Thursday.
Users can currently stake 100 pounds every 20 seconds, and critics have long called for the government to reduce the maximum stake to remove the risk of gamblers losing thousands of pounds in a single session.