Three Takeaways From Michael Cohen's Lies About the 'Moscow Project'
(Bloomberg) -- President Donald Trump's former lawyer Michael Cohen pleaded guilty Thursday to lying to Congress about plans to build a Trump building in Moscow. Here's what we learned in the guilty plea:
What did Cohen lie about?
1) Cohen lied when he said in an Aug. 28, 2017, statement to Congress that the Trump Organization stopped trying to build a Trump tower project in Moscow in January 2016 -- or shortly before the Iowa presidential caucus.
In fact, efforts to build the tower (referred to in court as the "Moscow Project") "continued through June of 2016," Cohen said. He and Individual 2 -- believed to be Felix Sater, a Russian-born developer who had worked with Trump on a Manhattan building project -- discussed efforts to obtain Russian approval for the project.
2) Cohen lied when he told Congress that he had very limited discussions with Trump and others in the Trump Organization. In fact, Cohen and "Individual 1" -- who Cohen identified as Trump in Thursday's hearing -- discussed the project on more than the three occasions Cohen claimed to Congress, and Cohen said he briefed Trump's family members too.
3) Cohen lied when he told Congress that he never agreed to travel to Russia to discuss the project. In fact, prosecutors said, "Cohen agreed to travel to Russia in connection with the Moscow Project and took steps in contemplation of Individual 1's possible travel to Russia." Cohen said he asked both Trump and a "senior campaign official" about the potential trip. (Cohen's trip never happened.)
4) Cohen lied when he claimed he never heard back from the Kremlin in January 2016 about the Moscow Project. In fact, Cohen said, he spoke to a woman from the Kremlin's press secretary office for about 20 minutes, he said.
"The day after Cohen's call" with the woman, "Individual 2" (that is, Sater) contacted Cohen, prosecutors said. "Individual 2 wrote to Cohen, 'It's about [the President of Russia] they called today'," according to court papers.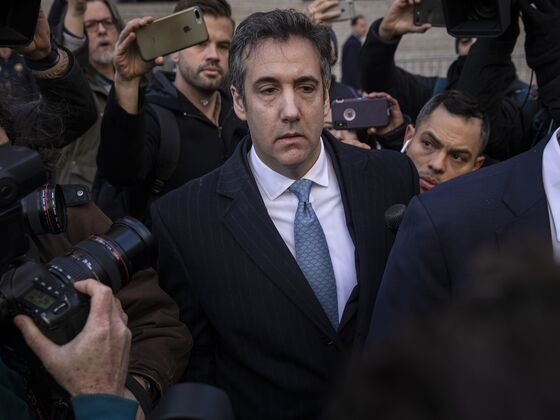 "I made these misstatements to be consistent with Individual 1's political messaging and out of loyalty to Individual 1," Cohen said in court, referring to Trump.
Cohen said he hoped to limit Special Counsel Robert Mueller's investigation into Russian meddling in the 2016 election. "I was aware of Individual 1's repeated disavowals of commercial and political ties between himself and Russia," Cohen said in court.
On May 5, 2016, Individual 2 (Sater) told Cohen in writing that a person identified as "Russian Official 1" in court papers "would like to invite you as his guest to the St. Petersburg Forum, which is Russia's Davos." The description of the Russian official matches that of Dmitry Peskov, a Vladimir Putin adviser and Kremlin spokesman.
The message continued, according to court papers: "He wants to meet there with you and possibly introduce you to either [the president of Russia] or [the Prime Minister of Russia]."