AMLO Wants Mexico to Stop at Legal Pot Use and Not Allow Selling
(Bloomberg) -- Mexico's president said he's against the legal sale of marijuana, calling it "immoral," the day after the Supreme Court removed a ban against its recreational use.
It's the first time President Andres Manuel Lopez Obrador made his views so clearly known, contradicting some members of his cabinet and his own legislators in Congress, who've been working on a bill for months to create a cannabis industry.
Foreign companies had been preparing for a possible entry into Mexico's marijuana market even before Congress agreed to regulate pot, but the upper and lower congressional chambers have so far failed to hammer out details. Now, given the president's record of killing bills with a single statement at his daily morning press briefing, the legislation may be changed significantly.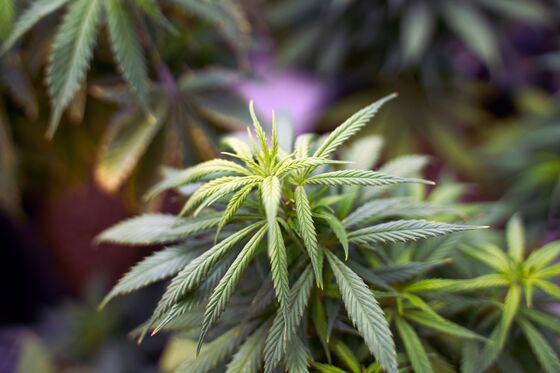 "There are many people who are thinking of business, and are planning that there will be taxes and that it will reinforce the public coffers," Lopez Obrador said at his briefing Tuesday. "That bothers me, because you can't profit off the health of the people."
Lopez Obrador's ruling Morena party coalition holds a majority in both houses of congress. Finance Minister Arturo Herrera said last year that, if a bill passed, marijuana would be taxed just like cigarettes or alcohol. His interior minister, Olga Sanchez Cordero, has stated her approval of legalizing pot sales.
The president's comments come after the Supreme Court decided on Monday to allow anyone who wants a permit for recreational use of cannabis to receive one, but didn't create a cannabis industry. The ruling eliminated all obstacles for the Health Ministry to authorize planting, harvesting, possession and transportation of pot for personal use by adults.
The Supreme Court ruling is seen as a rebuke of Congress, which has yet to pass its bill two years after the highest court ordered it to remove the cannabis ban. Ricardo Monreal, the top senator in the Morena party, said in a video posted to Twitter on Monday that lawmakers would move forward with legislation.
Advocates argue that legalizing the plant's use is a question of personal freedoms and will encourage police to turn their attention to crimes more serious than smoking and dealing, but the details of the more sweeping bill are contentious.
"This is a historic day for liberty," Supreme Court President Arturo Zaldivar said in a video statement Monday posted to Twitter. "It has confirmed that the tools of the Constitution to protect rights do work."
The Supreme Court's ruling, essentially striking out part of the health law, is the latest step in the country's softening approach toward cannabis. In 2009, Congress eliminated most penalties for possession of less than five grams of the plant. In 2017, it approved medicinal use, though regulations to allow a market to be created were delayed for years.
While using pot hasn't been decriminalized "this is the equivalent of saying that driving cars is legal, but only if you get a license," said lawyer Andres Aguinaco, who in 2015 won a prior case before Mexico's Supreme Court in favor of the personal use of cannabis, laying the groundwork for the current decision.