Merkel's Latest Risk Is a Fatally Weakened SPD Coalition Partner
(Bloomberg) -- Angela Merkel wants to defeat the Social Democrats in Germany's next regional election, but not too much.
As speculation revives in Berlin that the German chancellor's coalition partner might want to abandon the government, her backers are pleading with the Social Democrats to stay. Driving the concern is the SPD's weakness after it crashed to a post-World War II low in voting in Bavaria on Sunday.
While no decision appears imminent and the threat has shadowed Merkel's fourth term from the start, all eyes are on state elections in Hesse on Oct. 28, which could start the ball rolling if the Social Democrats do poorly again. An SPD pullout would deprive Merkel of a majority in parliament, possibly triggering an early federal election and her exit.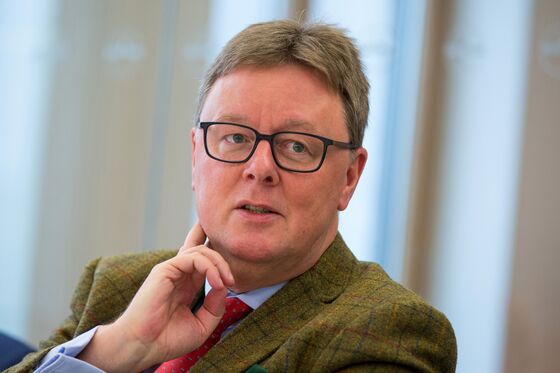 "I can see that our SPD coalition partner isn't in a very easy position," Michael Grosse-Broemer, parliamentary whip for Merkel's Christian Democratic-led bloc, told reporters on Tuesday. "I'm glad to hear statements from certain Social Democrats who say 'We've been elected for four years and we have to work in a stable manner."'
With her authority and possibly her chancellorship on the line after 13 years in office, Merkel is walking a tightrope ahead of the Hesse vote. While seeking to keep the SPD on board nationally, she signaled in a closed caucus meeting on Tuesday that she'll campaign against a possible hookup of Hesse's Social Democrats with the Greens and the anti-capitalist Left party, according to a party official who asked not to be identified.
When SPD members voted in early 2018 to renew the party's coalition with Merkel, a third were opposed, swayed by arguments that the party should regroup in opposition instead. That tension remains ever-present in her government, whose term runs until 2021.
The risk for Germany's political establishment is that a grass-roots and left-wing groundswell to leave the government gathers steam after the vote in Hesse, where a poll in late September suggested the SPD had lost about a quarter of its voters.
"There are individual voices who say we have to put everything under review," Ingrid Arndt-Brauer, a six-term SPD lawmaker and former head of the Finance Committee, said in an interview. "I'm not among those who call everything into question after two state elections."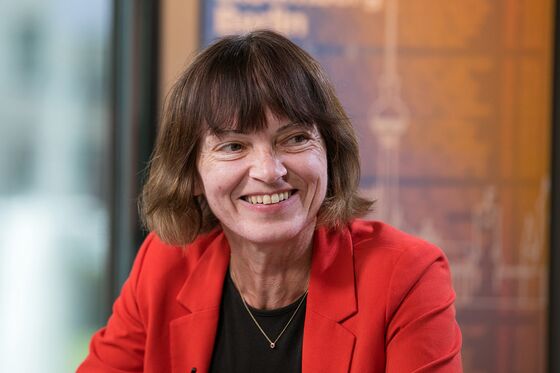 Since the government was sworn in last March, the SPD has looked on as infighting between Merkel's Christian Democratic Union and its CSU sister party in Bavaria eclipsed the government's agenda and eroded support for the "grand coalition" of the two biggest blocs to emerge from the last federal election.
Despite the relative popularity of cabinet members including Finance Minster Olaf Scholz and Foreign Minister Heiko Maas, the SPD's national poll numbers have slipped behind the Greens and the anti-immigration Alternative for Germany party.
"Either we try once again to bring our coalition partner to reason, or we go," Kevin Kuehnert, head of the SPD's youth wing, told Rheinische Post newspaper after the vote in Bavaria. Yet party leaders stopped short publicly of calling for the Social Democrats to throw in the towel.
The fragility of a coalition that once embodied German political stability has revived talk of a post-Merkel era of shifting alliances and government models unseen since the federal republic's birth after World War II.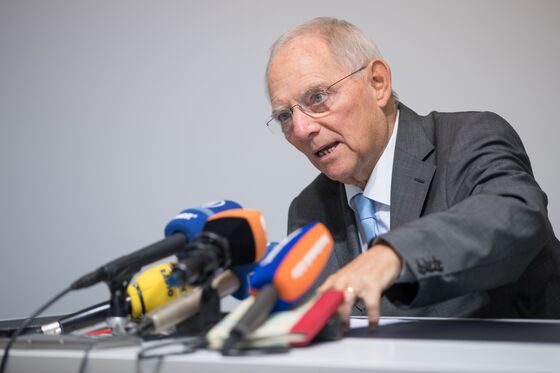 Wolfgang Schaeuble, the former finance minister who is now president of the lower house, or Bundestsag, has raised the prospect of governing without a majority -- something Merkel rejects.
"For a stable chancellorship, perhaps we shouldn't shy away too much from occasionally creating new majorities in special situations," Schaeuble told Die Zeit in September.