Merkel Forges Ahead With Push for Control Over Covid Curbs
(Bloomberg) -- Chancellor Angela Merkel said nationwide rules to deal with coronavirus hot spots are overdue and need to be implemented quickly as Germany risks losing control over the pandemic.
Merkel called on opposition lawmakers in both houses of parliament to support legislation that mandates restrictions in hard-hit areas as the federal government seeks to override local authorities. The legislation, approved Tuesday by her cabinet, is a reaction to lax implementation of a so-called "emergency brake," which set guidelines for reimposing curbs.
"This decision is of national importance," Merkel said after cabinet approved the law. Ralph Brinkhaus, the head of her CDU-CSU caucus, said the Bundestag lower house of parliament will finalize the bill next week. It will then go to the upper house, or Bundesrat, where the 16 states are represented.
"The situation is serious, and we should all take it seriously," Merkel said. "The third wave of the pandemic has a strong grip on our country."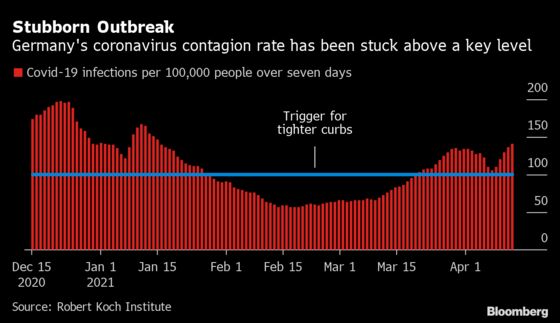 Germany has struggled to control a renewed outbreak, and local officials have been hesitant to tighten restrictions just months before national elections. The tension was underscored as thousands of demonstrators gathered in central Berlin to protest the law.
The political deadlock came to a head last month, when Merkel apologized after pulling a planned hard Easter lockdown and then warned she planned to take greater control over pandemic policy. A scheduled meeting between Merkel and state leaders to discuss next steps was postponed this week, because an agreement was unlikely.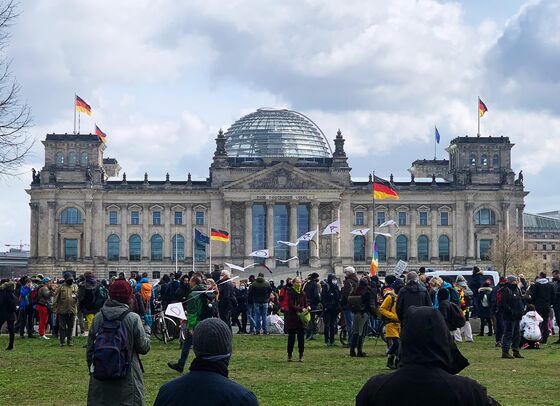 The number of infections in Germany rose on Tuesday to 140.9 per 100,000 people over the past seven days, the highest in nearly three months. Cases in intensive care are the highest since late January, despite faster vaccinations, which hit a daily record last week.
"I have said from the very beginning that if we wait until all ICUs are full, it would be too late," Merkel said. "We shouldn't let this happen, and we also can't ignore the cries for help from intensive-care medics."
In a sign of the urgency, the cabinet meeting was brought forward by a day to speed up the controversial legislation. Some local officials have questioned whether the law is needed and raised doubts about its compatibility with Germany's constitutional rules on power sharing between the federal and regional governments.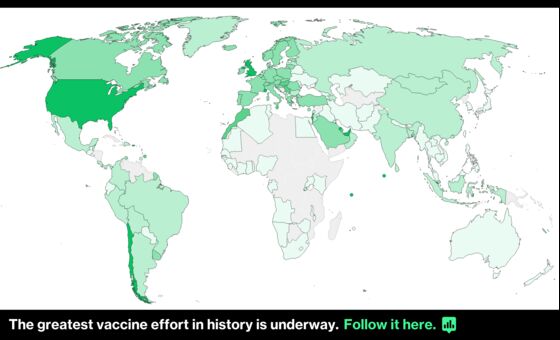 Merkel's cabinet also approved regulation requiring companies to offer Covid-19 tests to on-site employees. The step had been voluntary, with about 60% of firms complying, but that's insufficient and all companies must now provide the tests, according to Labor Minister Hubertus Heil.
The regulation, which is set to take effect next Monday, applies to private firms and the public sector, Heil said on ARD television. Companies will have to pay for the tests themselves.
The update of Germany's pandemic law would automatically tighten restrictions in municipalities where the virus is spreading rapidly. The measures could include nighttime curfews and the closing of non-essential stores and schools.
"The faster this goes, the better," said Merkel. "This is both an important and urgent decision on how things will develop further in the coronavirus pandemic."