Merkel Faces Fresh Turmoil After Historic Bavarian Setback
(Bloomberg) -- Chancellor Angela Merkel faces a new round of coalition turbulence after her Bavarian sister party dropped to a historic low in a regional election that exposed the scope of voter disaffection with Germany's political establishment.
The Christian Social Union's loss of its absolute majority on Sunday threatens to reverberate through Merkel's fractious government, already hampered by infighting after just seven months in office. Merkel's other coalition partner, the Social Democrats, fared even worse in the wealthy southern region, shedding half its support to place fifth. The Greens and the anti-immigration AfD party were the main beneficiaries.
"It is clear that things will not get easier for Merkel," said Carsten Nickel, an analyst at Teneo Intelligence in London. "She will have to continue muddling through, but she is dependent on two badly beaten coalition partners."
After a summer of high-level brinkmanship in a series of crises that risked bringing down the government, all sides cited the sniping in Berlin as a factor in the CSU's loss. At the center of the tension has been CSU party head and federal Interior Minister Horst Seehofer, who sought to shift the party to the right with his strident criticism of Merkel's migration policies.
His strategy failed, with voters flocking instead to the far-right Alternative for Germany, or AfD, which swept into the state parliament for the first time, and the Green party, whose pro-migration platform propelled it into second place after the CSU.
"We clearly have to recognize that moving to the right is a mistake," Armin Laschet, a deputy CDU chairman and state premier of North Rhine-Westphalia, told ARD television. "Our real challenger now is the Greens."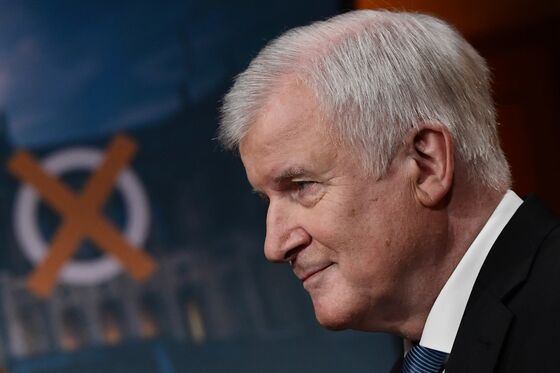 Merkel's own fortunes were not tied to the result in Bavaria, where her party wasn't on the ballot. But they are at stake in the next regional election on Oct. 28 in Hesse, home to Frankfurt, Germany's financial capital. Polls suggest support for her Christian Democratic Union could drop to the lowest levels since the 1960s in the state, which the CDU has governed since 1999.
A setback risks further undermining Merkel's authority before she seeks re-election as party leader at a CDU convention in Hamburg in December. She took a hit last month when one of her loyalists unexpectedly lost his perch as head of the CDU-CSU parliamentary caucus in a revolt by lawmakers.
The CSU, which has dominated Bavarian politics since World War II, declined from almost 48 percent in 2013 to 37.2 percent, its worst result since 1950, according to preliminary official results.
The outcome represents "another episode in the structural shift in German politics," said Famke Krumbmueller, a partner at political-risk consultancy OpenCitiz. "We can expect this to have an impact on national politics."
An open question was the fate of Seehofer, Merkel's chief domestic antagonist since the refugee crisis hit Germany in 2015 and 2016. On Sunday night, he dismissed speculation he might resign as CSU head or from the cabinet.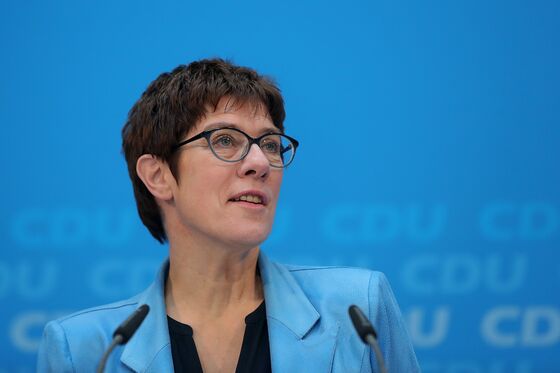 Finger-pointing by senior figures in Merkel's coalition began almost as soon as the Bavarian results came in, with CDU general secretary Annegret Kramp-Karrenbauer blaming "infighting over the past months, including the tone and style with which it was done."
The result in Bavaria is a signal for Merkel's government to change tack after months of "tension and infighting," said Lars Klingbeil, the Social Democrats' general secretary. The SPD took 9.7 percent.
Klingbeil made a plea for "another governing style in Berlin" -- a sign of the party's desperation as its poll numbers sink even as SPD ministers such as Finance Minister Olaf Scholz and Foreign Minister Heiko Maas enjoy high personal approval ratings.
In Bavaria, the CSU now needs a partner to stay in power. In addition to the Greens, which took 17.5 percent, and the Free Democrats, which squeezed back into the state parliament with 5.1 percent, the CSU could ally with the Free Voters, a regional opposition group that took 11.6 percent.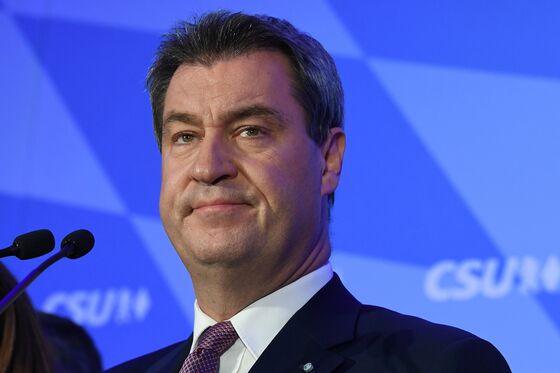 "We want to form a clear and stable government as quickly as possible," state premier Markus Soeder told reporters in Munich. While vowing to exclude the AfD, he also said he'd prefer to govern without the Greens.
For the AfD, a showing of more than 10 percent underscored the strength of anti-Merkel sentiment among some voters, above all on migration.
"Those who voted for the AfD here in Bavaria, their message is that Merkel must go," AfD co-party leader Alice Weidel told party members in Munich.