Merkel Calls for Brexit 'Fundamental Vision' Accord by November
(Bloomberg) -- German Chancellor Angela Merkel said the European Union and the U.K. must lay out a "fundamental vision" of their future relationship by November.
A key goal is to make trade in goods "uncomplicated," though "it probably won't happen completely without controls," Merkel told a town-hall event in Hanover, Germany. On the border between Northern Ireland and the Republic of Ireland, she suggested technological advances could help with a solution.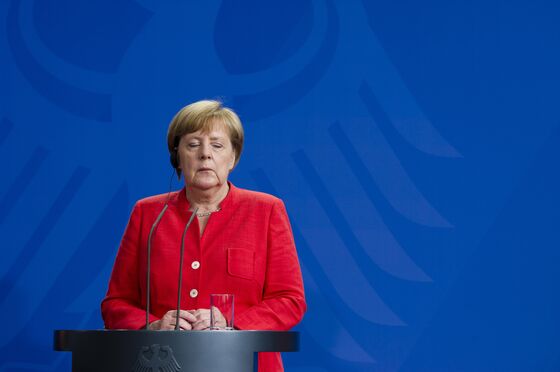 "This is a very complicated problem," Merkel said Monday. "There are many modern methods with which to do that."
Merkel said she wants the divorce to happen "in friendship," echoing concern among senior members of her Christian Democratic Union about a hardening tone by some European Union leaders toward U.K. Prime Minister Theresa May's Brexit proposals.
"Now we're in the final phase," Merkel said. "We have to be done by November, at least to have a fundamental vision of what the future relationship will look like."