Erdogan to Face German Demands In Exchange for Economic Help
(Bloomberg) -- Germany is demanding policy changes by Turkish President Recep Tayyip Erdogan if he wants any help in stabilizing the economy, according to a party ally of Chancellor Angela Merkel.
"We have common interests concerning refugee policy, but we also have big differences," Juergen Hardt, a senior member of the German parliament's foreign affairs committee, said in a Bloomberg Television interview. Germany wants Turkey to respect media freedoms, release Germans jailed for political reasons and refrain from inflaming the war in Syria, he said.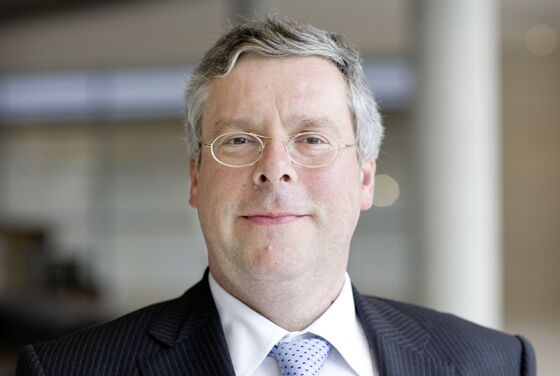 Turkey's turmoil resonates particularly in Germany, its biggest economic partner and home to a German-Turkish minority estimated to number about 3.5 million. While German officials say no economic aid for Turkey is on offer for now, those ties heighten the stakes for Erdogan's planned state visit to Germany in late September.
Hardt, a member of Merkel's Christian Democratic Union party, made it clear that Turkey's first western port of call should be the International Monetary Fund, rather than Germany or the European Union. "I think the IMF has to help" Erdogan, he said.
German influence would be key to any European measures to stabilize Turkey, the Middle East's biggest economy. Merkel's government on Monday denied a Der Spiegel report that Finance Minister Olaf Scholz urged his Turkish counterpart, Berat Albayrak, to seek an IMF aid program.
While Merkel put EU talks on expanding the bloc's customs union with Turkey on hold last September after two German citizens were taken into custody, the EU's offer formally remains on the table. On its own, Germany could potentially offer a boost in export financing by its state-controlled development bank.
After a war of words over democratic values sent relations to a low point a year ago, Germany's invitation to host Erdogan on Sept. 28 represents an overture that underscores how President Donald Trump's attacks on the global order are spurring Merkel to re-examine her alliances. Last weekend, she hosted Russian President Vladimir Putin one-on-one for the first time in more than five years.
Germany is Turkey's biggest economic partner by far, accounting for some 37 billion euros ($42 billion) in bilateral trade last year. In addition, Merkel and the EU need Erdogan to uphold an agreement to host Syrian refugees for which Europe has pledged 6 billion euros ($6.9 billion) in aid.
An Istanbul court this week lifted a travel ban on German journalist Mesale Tolu, who was detained for seven months last year on terrorism charges she rejects. Hardt suggested it's premature to say whether her release signals a broader shift in Turkey.
"We ask the Turkish government to come back to politics as it was 10 years ago -- independence of justice, independence of media and rule of law in every court," Hardt said. "At the moment Turkey unfortunately is going away from that."