New Jersey Senate Poll: Menendez, Hugin in Dead Heat
(Bloomberg) -- New Jersey's U.S. Senate race between Democratic incumbent Bob Menendez and Republican challenger Bob Hugin is a dead heat, according to a Stockton University poll released Monday, turning a what should have been a sure bet for Democrats into a close fight.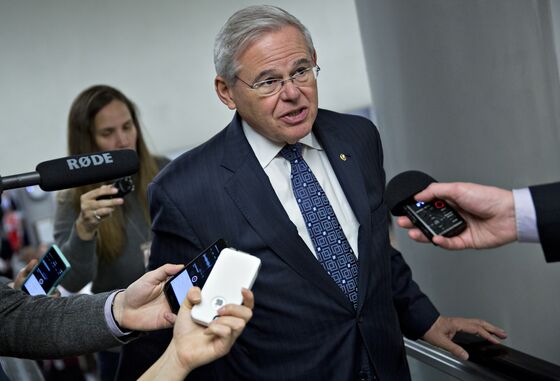 Menendez leads Hugin 45 percent to 43 percent in a survey of likely voters.
The incumbent, who was reprimanded by a Senate ethics panel after corruption charges were dismissed following a mistrial, is viewed unfavorably by 54 percent. A solid majority -- 59 percent -- say the corruption charges are extremely important or significant in their vote.
A Menendez loss would severely damage Democrats' prospects of winning control of the U.S. Senate. The party needs a net gain of two Senate seats to take control of the chamber but Democrats are defending 10 seats in states President Donald Trump won in 2016. New Jersey, though, was won by Democrat Hillary Clinton by 14 points, and other polls show Trump is deeply unpopular in the state.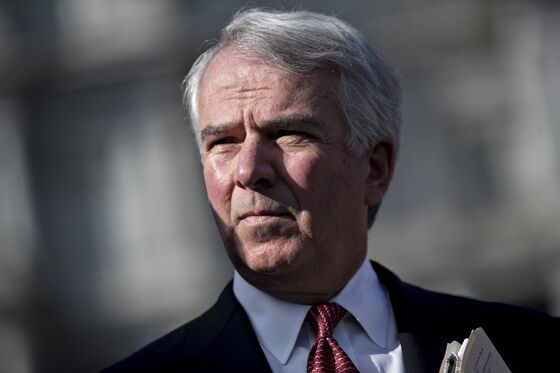 A poll in August by Quinnipiac University showed Menendez with a 6-point lead and the independent Cook Political Report has rated the race as likely Democratic.
The poll, conduced by the Stockton Polling Institute of the William J. Hughes Center for Public Policy at Stockton University, interviewed 531 New Jersey adults who were screened as likely voters. The survey was conducted Sept. 19-27 and has a margin of error of plus or minus 4.25 percentage points.