Melania Trump Visits 17th Century Slave-Trade Castle in Ghana
(Bloomberg) -- In a break with local custom, disabled children were on hand Wednesday for U.S. First Lady Melania Trump's visit to the Emintsimadze Palace in the Cape Coast region of Ghana.
The regional king personally visited a local school for the deaf to invite children to attend the event, which could mark the first time anyone with a handicap has been inside the palace gates, according to diplomatic officials.
The first lady posed for pictures with two disabled students.
The primary purpose of Trump's visit to the palace on the second day of her weeklong Africa trip was to ask permission from Osabarimba Kwesi Atta, the king of Cape Coast, to visit his land, the Oguaa traditional area.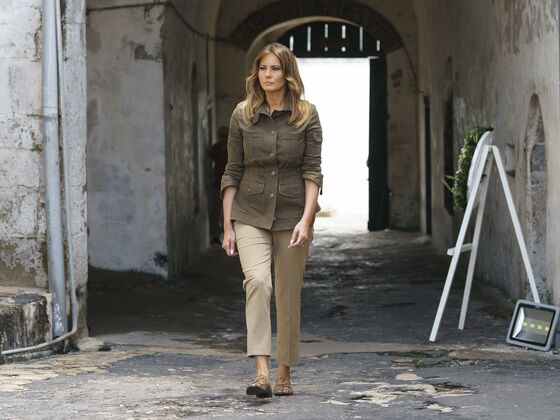 The first lady also toured Cape Coast Castle, a slave trading outpost originally built in the 1600s.
"This is a very special place, I will never forget," she said, adding that a dungeon she viewed "is really something that people should see and experience."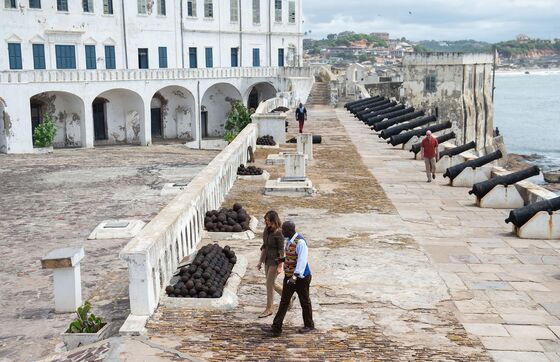 After a visit to the castle nine years ago, then-President Barack Obama said the site was a reminder "of the capacity of human beings to commit great evil."