Meet the Six Politicians Putting Parliament in Control of Brexit
(Bloomberg) -- With the rejection of Theresa May's divorce deal with the European Union, the U.K. must now figure out the way forward: Give May a chance to find the compromise she says she'll seek; stage a fresh referendum; delay Brexit (scheduled for March 29); soften it; or bolt sharply, and chaotically, from the EU. These six politicians could help chart the course.
Dominic Grieve, 62, Conservative Party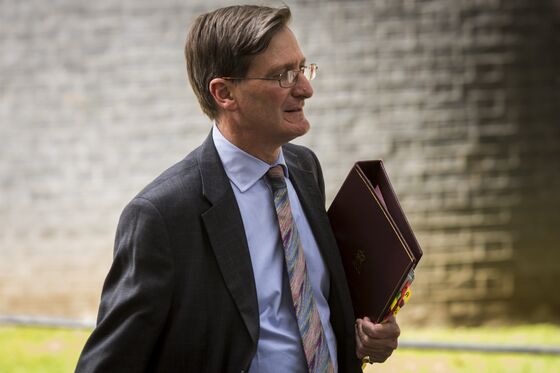 Grieve is a former attorney general who's waged successful battles to secure a greater role for Parliament in the Brexit process. He's also the reason May has to come back to Parliament with a plan B only three days after her original EU deal was thrown out. Earlier he'd attached an amendment to May's motion calling for the short timeline—and parliamentary oversight. Grieve wants a second referendum and is using all his experience as a lawyer and politician to make it happen.
Oliver Letwin, 62, Conservative Party
A former minister known for his intellectual acumen, Letwin has already brokered deals between the government and pro-EU Conservative rebels in Parliament. He's traditionally been a May loyalist, but earlier this January voted against the government to try to prevent a no-deal Brexit. He says he wants to find a compromise solution in the House of Commons and has spoken in favor of a Norway-style agreement that would keep Britain inside the single market.
Hilary Benn, 65, Labour Party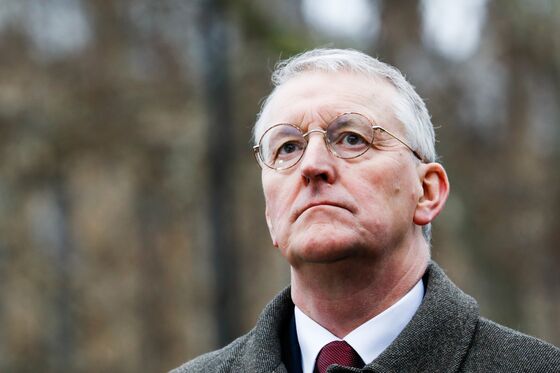 The pro-EU chair of Parliament's Brexit Committee, Benn has gleaned a forensic understanding of how the legal processes of the departure work—and their consequences. He's no ally of Labour leader Jeremy Corbyn, having served in the cabinets of the party's more center-leaning prime ministers, Tony Blair and Gordon Brown. He's fighting to prevent the chaos of a no-deal departure and to maintain closer ties with the EU than May's plan allows.
Yvette Cooper, 49, Labour Party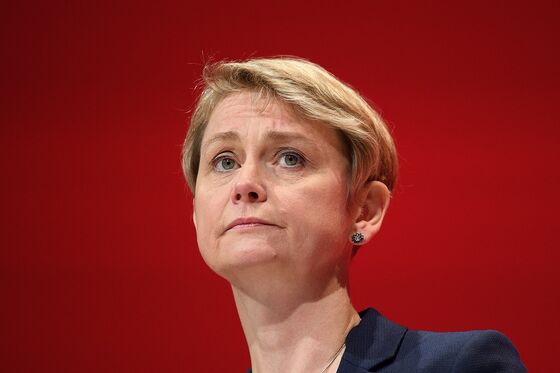 A former Labour cabinet minister under Brown who's been scrutinizing the details of Brexit, Cooper isn't a Corbyn ally either. Still, she's an outspoken critic of the Conservative government's policy, particularly when it comes to the impact leaving the EU could have on national security. With the so-called Cooper amendment, passed on Jan. 8, she inflicted a bruising defeat on the May administration, depriving the Treasury of certain tools in the event of a no-deal split.
John Bercow, 55, Speaker, House of Commons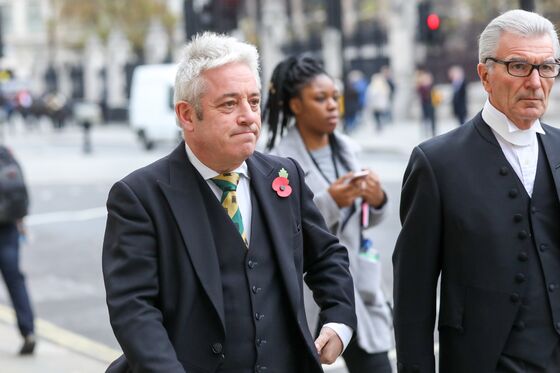 Perhaps the most controversial speaker in recent memory, Bercow has had strained ties with May's office, which has accused him of bias. Formerly a member of the Conservative Party, he renounced the affiliation when he was first elected speaker in 2009 to comply with parliamentary rules. His relations with May reached a nadir in the days before the crucial vote when he made the unprecedented decision to allow the amendment proposed by Grieve—which severely limited May's ability to maneuver after her plan's defeat. Those trying to soften Brexit see Bercow as an ally; those who want a full-on, no-deal divorce see him as the enemy. Benn made the friendly suggestion last year to take care when crossing roads. Bercow, who voted to remain in the EU in the 2016 referendum, has a reputation for giving rank-and-file members of Parliament time and influence during key debates. It's up to the speaker to select amendments, giving him the power to shape the way votes are taken and debates set up.
Keir Starmer, 56, Labour Party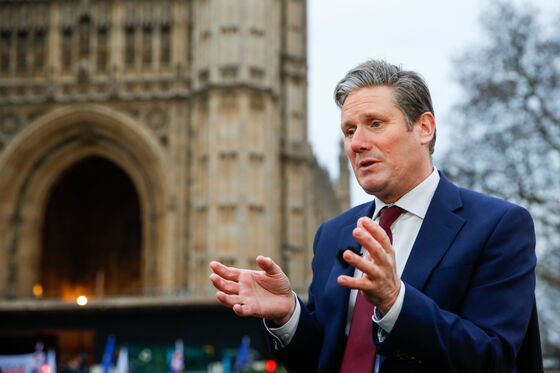 Starmer, once a high-flying lawyer, is the Brexit spokesman for the Labour Party. He represents one of the most "remain"-voting constituencies in Britain, in London's Holborn and St Pancras district, and is more pro-EU than the leader of his own party. He wants to maintain close ties with the bloc and is credited with shifting Corbyn's Brexit policy to a softer position. Starmer was instrumental in forcing the government to publish Brexit documents it wanted to keep private, and has worked with Tory colleagues to try to prevent a cliff-edge, no-deal departure from the EU.