McConnell Won't Say If He'd Back Trump on an Emergency Declaration
(Bloomberg) -- Senate Majority Leader Mitch McConnell declined to say whether he'll back Donald Trump if the president tries to bypass Congress by declaring a national emergency to fund a border wall.
McConnell told reporters Tuesday he will "withhold judgment" on how he would vote on a resolution disapproving of an emergency declaration by the president until Trump makes a decision.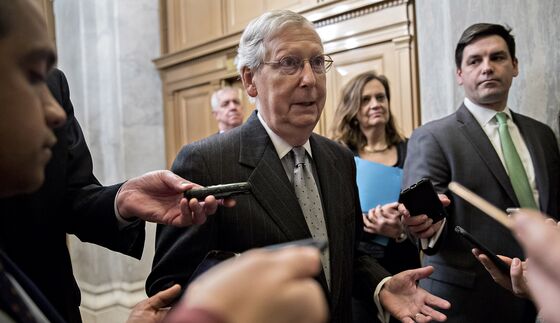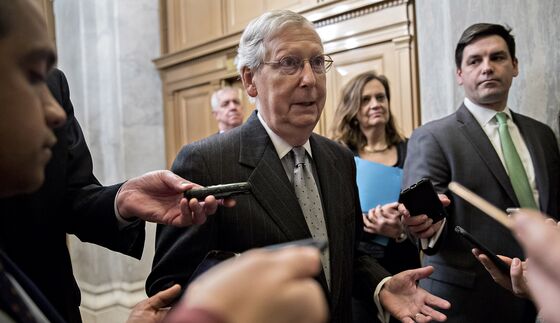 His comments contrasted sharply with those of GOP Senator Lindsey Graham, a Trump ally, who warned fellow Republicans a day earlier to support the president on an emergency declaration.
"To every Republican, if you don't stand behind this president, we're not going to stand behind you, when it comes to the wall," Graham said in a speech in his home state of South Carolina.
McConnell said he wants a conference committee on border security to reach an agreement all sides can agree on. "Obviously it would be great if the president decides to sign the bill," said McConnell of Kentucky.
He said there would be "plenty of time" for Congress to pass legislation to avoid another shutdown before the Feb. 15 deadline. "When you reach an agreement things happen rapidly around here," he said.