Cheney's Grip on GOP Job Weakens as Trump Backs Replacement
(Bloomberg) -- Representative Liz Cheney's grip on the No. 3 House Republican job all but vanished as former President Donald Trump endorsed replacing her with New York Representative Elise Stefanik, who also has the backing of the chamber's second-ranking GOP leader.
The former president's intervention shows how he is determined to keep his hold on the party heading into the 2022 elections and beyond, and how willing the Republican leadership is to give him that control.
Cheney, a daughter of former Vice President Dick Cheney, has been a vocal and persistent critic of Trump and his unfounded claims of election fraud, which has left her increasingly isolated in the party. In his statement, Trump said Cheney "has no business in Republican Party leadership."
Yet Cheney gave no sign of backing down. In an opinion essay published Wednesday afternoon in the Washington Post, she said that the Republican Party is at a "turning point" and that embracing or ignoring Trump's statements about the election will do "profound" damage to the GOP and the country.
"Trump is seeking to unravel critical elements of our constitutional structure that make democracy work — confidence in the result of elections and the rule of law. No other American president has ever done this," Cheney wrote. "Republicans need to stand for genuinely conservative principles, and steer away from the dangerous and anti-democratic Trump cult of personality."
Republican leaders are still beholden to Trump and see anything but total fealty to him and his brand of politics as risking defeat in 2022. But with Trump muted on social media, it's unclear how much of the outcome of elections he can really control. On Wednesday, Facebook Inc.'s ban of the former president was upheld by the company's independent content oversight board.
He has endorsed Susan Wright in a special congressional election in Texas to replace Representative Ron Wright, her late husband. But with a crowded field of Republican candidates, she faces a runoff.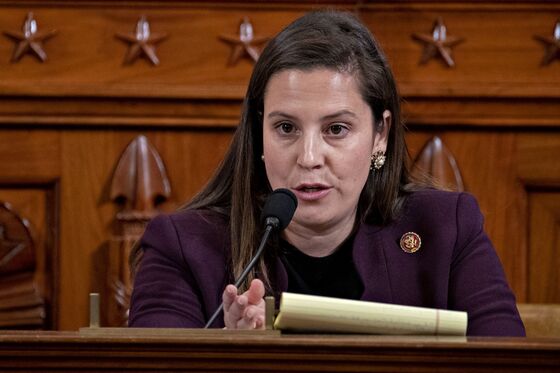 Stefanik, 36, who represents a sprawling district in northern New York, has been making calls to her colleagues to gauge support, according to a person familiar with the matter. But House Republican Whip Steve Scalise's backing indicates she'll have the votes to replace Cheney at the next meeting of House Republicans, likely next week.
Stefanik has been a staunch defender of Trump.
Scalise's spokesperson, Lauren Fine, said in a statement that the party needs "to be solely focused on taking back the House in 2022 and fighting against Speaker Pelosi and President Biden's radical socialist agenda, and Elise Stefanik is strongly committed to doing that, which is why Whip Scalise has pledged to support her for conference chair."
House GOP leader Kevin McCarthy also has been giving behind-the-scenes support to Stefanik, Punchbowl News reported earlier, and has been trying to clear the field for her by reaching out to other potential candidates.
McCarthy told Fox News on Tuesday that members of his party are questioning whether Cheney can remain in her leadership role given her ongoing criticism of Trump.
He said that he'd "heard from members concerned about her ability to carry out the job as conference chair, to carry out the message," adding, "We all need to be working as one if we we're able to win the majority."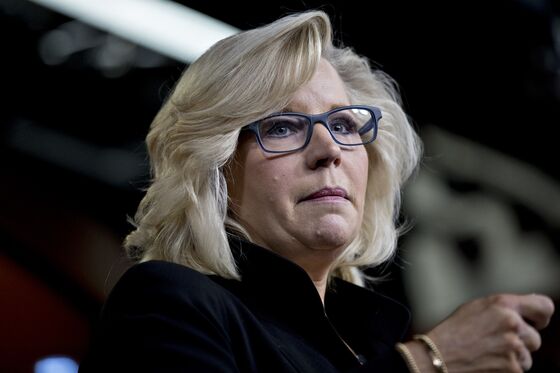 Cheney, 54, was among the 10 House Republicans who voted to impeach Trump following the Jan. 6 riot at the Capitol by the former president's supporters. While she fended off attempts to oust her in February, she's become increasingly isolated in her party over her repeated criticism of Trump.
The Republican infighting escalated on Monday, when Cheney accused Trump of "poisoning" U.S. democracy by repeating his false claims about the 2020 election.
While Cheney has continued to call out Trump, McCarthy has been using Trump's name to raise money, noting in a campaign email solicitation sent Monday, that he had recently visited with Trump at Mar-a-Lago.
Stefanik was the youngest woman ever elected to Congress when she won her seat at age 30 in 2014. Her record was broken by New York Democrat Alexandria Ocasio-Cortez in 2018.
Stefanik has made expanding the number of Republican women lawmakers a goal, citing "a crisis level of Republican women in Congress" in January 2019, when the 116th Congress began with just 13 Republican women in the House, compared with 89 Democratic women.