May Seeks Compromise to Head Off Brexit Rebels With Hours to Go
(Bloomberg) -- Theresa May damped down one rebellion by pro-European members of her Conservative Party but still risks a defeat on another as she fights for a compromise deal that can hold her divided party together through a week of perilous voting.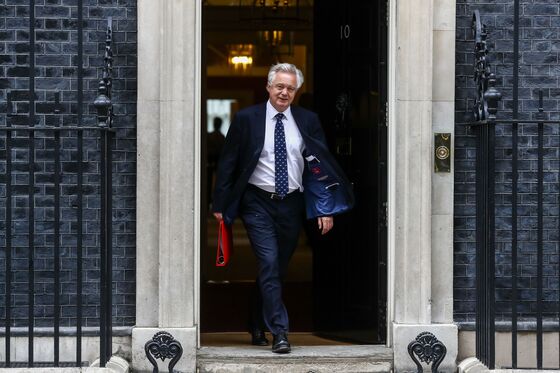 A compromise was reached late Monday on what would have been a largely symbolic vote on keeping the U.K. inside the European Union's customs union. That fight has now been postponed until next month.
But it's not yet clear if the government has seen off a potentially more important rebellion on a vote that would give Parliament unprecedented power to direct the Brexit negotiations if lawmakers reject the divorce deal that May brings back from Brussels this Fall.
Some rebels were still holding out late on Monday on the amendment known as the "meaningful vote" clause, which was inserted by the unelected House of Lords. Horse-trading will go down to the wire before a vote at about 3 p.m. in London.
The premier pleaded with lawmakers not to weaken her negotiating hand by voting against her.
"We must think about the message Parliament will send to the European Union this week," May told a meeting of Tory lawmakers on Monday evening, according to extracts released by her office. "I am trying to negotiate the best deal for Britain."
It's not just May who hates the amendment. Brexit supporters see it as a tool for lawmakers to thwart the divorce or maintain such close ties to the bloc that leaving is pointless. If it's passed, it would add to their reasons for wanting to oust her and replace of with one of their own.
Rebel Tory Dominic Grieve, a former attorney general, told the BBC he has tabled a new version of the amendment which "has the capacity to bridge the gap" between between pro-EU lawmakers and ministers. The amendment all but removes the government's ability to walk away without a deal -- good news for investors but bad news for Brexit hardliners.
"I hope very much that the government will look at that because I think it provides a solution which would satisfy everybody," he said. If it is not accepted by ministers, "I might well have to vote against the government," he said. 
If a deal is agreed it's a major relief for May, buying her time and showing that she's capable of uniting her party behind her, if only temporarily. Pound traders are watching he vote for indications of what it means for Brexit and also the premier's future. Ever since coming to power in the immediate aftermath of the referendum, May has had to chart a course between pro-EU lawmakers on one side and pro-Brexit campaigners on the other as both potentially have the power to oust her.
Brexit Minister Steve Baker said he is confident the government will defeat both.
"We believe that our party is going to unite in the national interest" and send the bill back to the Lords in good shape, Baker told reporters. "That would mean rejecting the amendment we have been given on the meaningful vote."
May's position has been looking increasingly precarious, leading some pro-EU rebels to hint late last week that they didn't want to risk destabilizing her further. They fear that if she goes, a Brexit hardliner could take over.
The customs union compromise is a new amendment backed by Brexit Secretary David Davis and lawmakers from both ends of the Brexit debate. It is vaguely worded enough to please everyone and postpones the fight at least until after a summit of EU leaders at the end of this month.
Lawmakers offered a show of support at the private meeting in Parliament on Monday evening. May was greeted with applause and loud cheers and foot stomping could be heard by reporters outside the room as May spoke to the packed gathering.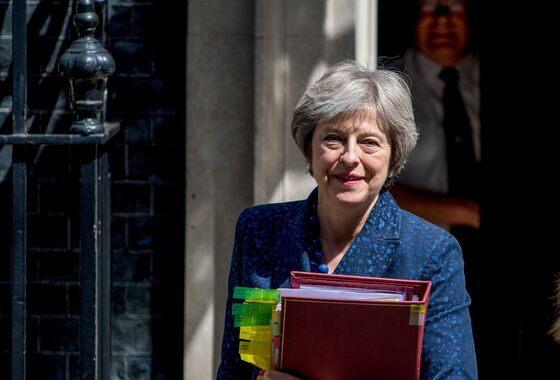 Rupert Murdoch's Sun newspaper ratcheted up the pressure on lawmakers ahead of the votes Tuesday morning. "As MPs vote on Brexit today, we say to them: You have a choice... Great Britain or Great Betrayal," it said in a front page banner headline and editorial.
But some rebels have seen it all before after a sustained campaign against them since last year.
"I am not going to be intimidated. I've developed a very thick skin," Conservative MP Sarah Wollaston said in an interview.