May Wins Backing to Reopen Brexit Deal as EU Prepares to Dig In
(Bloomberg) -- British Prime Minister Theresa May promised to renegotiate the most contentious part of her Brexit deal after it was ripped up by Parliament.
She will now head to Brussels to face European Union officials who have already warned they won't even consider her demands, with the threat of economic chaos still looming over her country.
In a series of votes on Tuesday evening, the House of Commons chose to dispatch May with a mission to change the so-called Irish backstop section of the Withdrawal Agreement she spent 18 months stitching together. The premier has two weeks to make enough progress to placate her divided Conservative Party before facing Parliament again.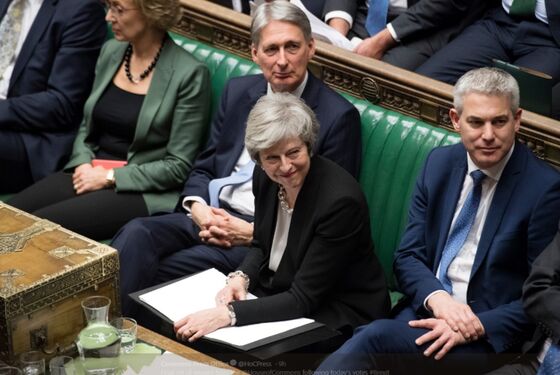 Members of Parliament also rejected leaving the EU without an agreement in place, the "no-deal Brexit" that's causing panic among executives and some ministers in May's government. But politicians in the House of Commons stopped short of taking action to prevent a no-deal split, simply saying that they didn't want that scenario. The pound fell, a recognition that such an outcome had become more likely.
However, Business Minister Richard Harrington on Wednesday said many ministers like him would resign if May failed to reach a new plan with the EU and opted for a no-deal exit in two weeks' time.
"No deal is the worst of any evils. It's an absolute disaster for this country and we've got to do anything we can to avoid it," he told Sky News.
In a dramatic day in Parliament Tuesday:
May won backing for Conservative lawmaker Graham Brady's plan to reopen the Brexit agreement and promised to demand "legally binding changes" to the so-called backstop arrangement for the Irish border.
May defeated a move by Labour politician Yvette Cooper to give Parliament the power to force a delay to Brexit day.
May lost when the Commons backed an amendment stating that it is opposed to leaving the EU without a deal. While largely symbolic, this sends a clear signal that Parliament is likely to block a no-deal split at a later date, if necessary.
In a sign things were swinging her way -- at least domestically -- opposition Labour Party leader Jeremy Corbyn bowed to pressure and agreed to meet her to discuss Brexit options. The two are expected to meet on Wednesday.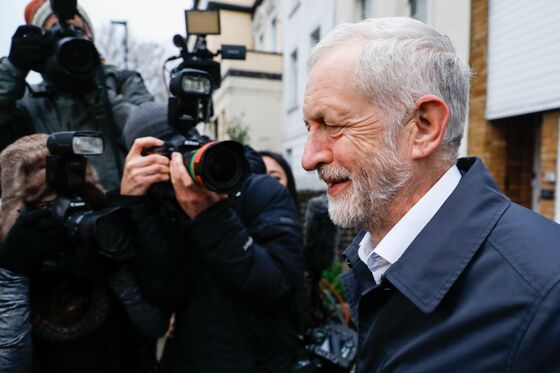 May is expected to return to Brussels to begin her work this week. She promised to bring a deal back to Parliament for a say by Feb. 13, or if not, to give members another opportunity to vote a day later.
Top of her list of changes is an overhaul of the back-up plan for the Irish border. This was always the most testy part of the exit package and minutes after the votes May received a sharp reality check. EU President Donald Tusk reiterated that the deal, including the much-loathed backstop, is "not open for renegotiation."
But he left the door open to changes to the non-binding declaration on future relations, if the U.K. changes its red lines. Among the conditions May has refused to give up are a refusal to be part of EU's customs union or accept free movement of people.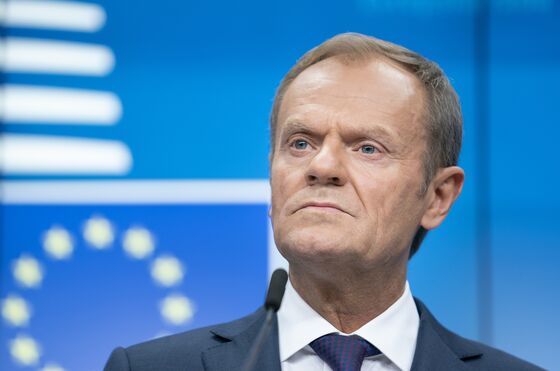 Tusk said the EU would consider a delay to Brexit day, currently March 29, "taking into account the reasons for and duration." May hasn't ruled out an extension, but at least for now she's sticking to the plan to leave on time.
The EU is serious about refusing to reopen the deal, though that doesn't mean it won't offer May anything. Diplomats say there are a variety of options for agreements that could lie alongside the deal and could even be legally binding. For example, an obligation for the bloc to prove it's making its best efforts to negotiate a post-Brexit trade deal. Diplomats acknowledge this might not be enough for U.K. politicians.
Unless May and the EU can agree on a compromise -- and get it through the British and European parliaments -- the U.K. will tumble out of the bloc without a deal.
That would risk a recession in Britain and a hit to house prices and the pound, according to authorities in the U.K. Companies are already stockpiling everything from medicine to manufacturing components.
The U.K. now has eight weeks until it leaves the EU. Although May has found a way of getting a majority, it requires her to keep on board pro-Brexit MPs who have so far shown little interest in compromise. Either they will have to bend, or the EU will have to agree to go back into the deal.
"There is limited appetite for such a change within the EU and negotiating it will not be easy," May warned the chamber at the end of the day.
That statement contained other warnings that she's unlikely to get everything she's being asked for. She stopped short of promising to replace the Irish backstop, the request that had been made of her, and merely promised "legally binding changes" that addressed concerns -- something that could mean a codicil to the agreement.
On Monday morning, it had been clear that nothing short of reopening the agreement would be enough for the caucus of pro-Brexit Conservatives called the European Research Group.
In Cabinet on Tuesday morning, Justice Secretary David Gauke warned May against trying to buy them off. He joked that even if she got everything they wanted, they would then simply demand that the French return Calais to British rule, according to a person familiar with the situation.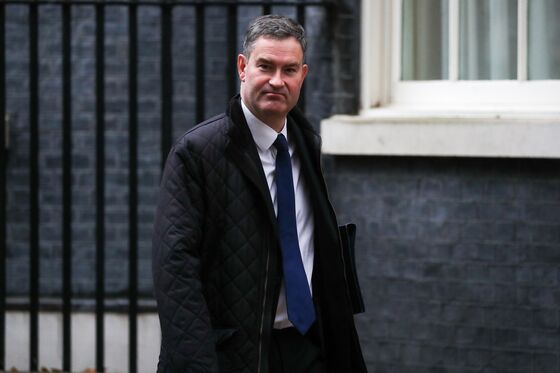 But it's possible that Tuesday also saw the ERG give a little ground. Having said that they wouldn't vote with May, members appeared to do a U-turn following warnings by colleagues that total inflexibility might push rivals into voting for stronger measures against no-deal.
That may have been the reason that Brexit supporters in Labour, who had previously been reluctant to back May, helped her to victory. Some others abstained.
May had been aided overnight by the news that a group of more pro-EU members of her party, led by former Education Secretary Nicky Morgan, had signed up to most of the ERG plan. The "Malthouse compromise," as it was dubbed, largely involved asking the EU for things it had already rejected, but May dismissed the suggestion that it was an impossible demand. These were "serious proposals," she told parliament.
Business, meanwhile, was in despair. "Another day lost while the clock is ticking," said Adam Marshall, director general of the British Chambers of Commerce. "Government and parliament are still going round in circles when businesses and the public urgently need answers. The real-world result of Westminster's interminable wrangling is market uncertainty, stockpiling, and the diversion of staff, money and investment."