May Tries to Reassure U.K.'s Top CEOs of Progress on Brexit Call
(Bloomberg) -- Theresa May sought to reassure U.K. business that a Brexit deal was just around the corner on a conference call with more than 130 chief executives and officials from some of the world's largest companies.
The U.K. prime minister convened the Friday call to update business chiefs on the progress of her Brexit talks but, ultimately, she had nothing new to say, according to people with knowledge of the call, who declined to be identified because the discussion was private.
Participants included senior executives from companies such as: Rolls-Royce Holdings Plc, Airbus SE, Barclays Plc, Pearson Plc, BT Group Plc and Prudential Plc, as well as the U.K.'s main business lobby groups.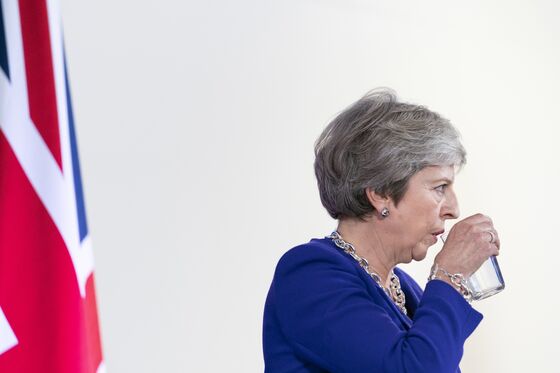 The call took place as an important new development in the Brexit saga unraveled with Bloomberg News reporting of a potential, and significant, concession that could see the U.K. bound indefinitely to the European Union's customs rules.
Pre-submitted questions were taken from about 10 participants across different sectors, including Royal Bank of Scotland Group Plc CEO Ross McEwan, one of the people said.
The questions focused on May's ability to get a deal with Brussels and securing frictionless trade, according to two people on the call. There was also discussion about the Northern Ireland border, which May said remained the most difficult issue, according to three people. On the topic of immigration, the premier's answer to a question was less than satisfactory, one person said.
May told business chiefs that "a few significant issues" are still outstanding, her office said in a statement. Even so, she said she had a "very real sense" that EU leaders want to reach a deal this fall.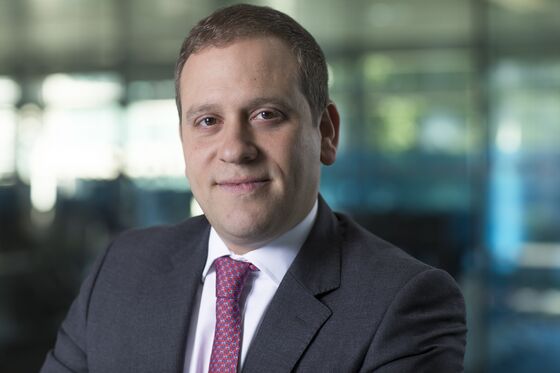 "Those on both sides of this negotiation need to realize that high levels of political noise are having direct impacts on business sentiment and investment," said British Chambers of Commerce Director-General Adam Marshall. "Businesses on both sides need time to prepare for the future and the assurance that they will face one set of changes, rather than costly and piecemeal adjustments, to the way they trade across borders."
Anger at the lack of progress on Brexit negotiations has ratcheted up among businesses in recent weeks, leading to a number of threats over future U.K. investment, as companies bemoan the prolonged uncertainty.
At the Paris Motor Show earlier this month, carmakers including BMW AG and Toyota Motor Corp. issued stark warnings to May about the possible consequences for their U.K. arms if a satisfactory deal with the European Union wasn't reached.
May hosted the call from her constituency after she returned home from this week's EU summit, where negotiations fell far short of the breakthrough hoped for, even if there were some signs of progress. Both sides now think there's merit in keeping the U.K. inside the bloc's full membership rules for longer after it formally leaves, with an option to extend the 21-month transition period that's due to end in December 2020.
May told participants on the call that she hopes the extension wouldn't be needed and it was only being shuffled as an option if a free trade agreement isn't ready in time. She also said the EU was still open to having another summit in November and that she had urged European Council President Donald Tusk to keep the option on the table.
"Any communication directly from the Prime Minister is very welcome. It's very important that business leaders hear first hand rather than hearing through reports that can often be confused," said Stephen Martin, director general of the Institute of Directors. "For all the issues, the one sticking point remains the Northern Ireland backstop."
The possibility of a longer transition period was welcomed by business this week as a chance to get things in order before the U.K. completely splits from the bloc, though in reality it may just mean a longer period of uncertainty. During the transition period nothing will really change for the U.K. but it will become a rule-taker, with no say in EU lawmaking.